Avalanche Software's upcoming Wizarding World action-adventure game is exciting Harry Potter fans for quite a few reasons; and, thanks to yet-another batch of art book-related leaks, there's another reason to be excited about the new Harry Potter game. Several Hogwarts Legacy mission types have leaked online – and they tell us quite a lot about how our year at Hogwarts is going to work.
Shared on the Harry Potter game's subreddit by 'smokediza', this new Hogwarts Legacy art book leak details three mission types wizards and witches will be able to engage with come the Hogwarts Legacy release date; it also offers an insight into how the main narrative was pieced together and the roles some Hogwarts Legacy characters will play in it.
As you'll be able to see for yourself below, Hogwarts Legacy players will be able to engage with at least three mission types in the new Harry Potter game: The Golden Path, Side Missions, and Class Assignments.
The Golden Path, as per the leak, is the mission thread that's going to lead the player "from learning the most basic of magic in classes to their discovery of their unique ability to weild ancient magic". Here, you'll learn everything you need to know to progress in the Hogwarts Legacy story and, with any luck, "thwart Victor Rookwood and his criminal gang" while stopping the "goblin rebellion that threatens Hogwarts".
Spoilers: Types of Quests from the Leaked Art Book. from HarryPotterGame
Explaining how this mission path came about, the leak reveals that the Hogwarts Legacy "mission design team" attempted to balance authenticity with "bringing something new" to the universe while keeping fan expectations and desires in mind. The Golden Path should provide players with an epic adventure featuring iconic locations, creatures, and magical moments throughout.
Expanding on this, as you might expect, are Hogwarts Legacy's Side Missions. As per the leak above, these "help define who the player is as a wizard" – or witch – through more open-ended quests and adventures. From what we can tell, this is going to be a chance for players to express themselves – "characters will remember and talk about the choices the player makes during these missions", too.
Finally, this Hogwarts Legacy leak details what players can expect from Class Assignments. Here, you'll learn a selection of optional spells and master their use through missions centred around specific classes and the professors who teach them. As the leak says, this is all about the player understanding "the basics of combat and shields in the game"; it's content focused that seems almost entirely on building an impressive arsenal of attacks.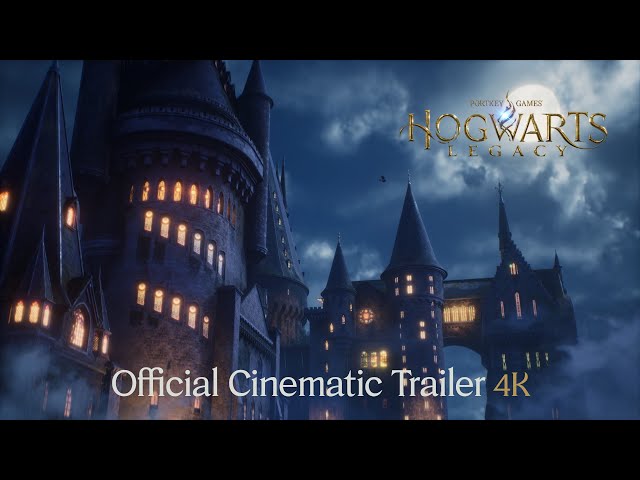 It's worth noting that, while we don't know for certain, some of this content might differ depending on which one of the Hogwarts Leagcy houses you're playing in. However, you can have multiple saves; so, try not to worry about missing out on things too much – even if Hogwarts Legacy leaks spell disappointment for Ravenclaw fans.
We don't know if Hogwarts Legacy is going to be one of the best PS5 RPG games or best Xbox RPG games out there when it drops, but Wizarding World fans are going to have a fantastic time playing it. It's also worth adding that this might not be the be-all and end-all of content, either; what it is is a fantastic insight into what players will be in for come release.
Hogwarts Legacy has drawn considerable criticism during its development, largely due to the fact that the creator of the Harry Potter series, J.K. Rowling, has made a number of transphobic remarks on social media in recent years.
While Avalanche has confirmed that J.K. Rowling is not "directly involved" in the development of Hogwarts Legacy, it is working with "her team" and Portkey Games, a Warner Bros. label dedicated to launching new experiences inspired by J.K. Rowling's original stories. It is currently unclear whether she will earn any royalties from the game's sale, but it is likely given it is based on her original body of work.
If you would like to learn more about transgender rights or lend your support, we'd encourage you to check out the National Center for Transgender Equality in the US and Mermaids in the UK.