Hogwarts Legacy early access is finally upon us and devout Harry Potter fans and RPG lovers want to get their hands on it. Luckily enough, we've got you covered with the release date, time, platforms, details, and more.
So, if you want to know what to expect with playing early and get the full overview read below. Whether you're waiting for Hogwarts Legacy, you can already dive deep into the game and what to expect with our Hogwarts Legacy spells list and Hogwarts Legacy characters which long-time fans will no doubt recognise a few of, alongside the Hogwarts Legacy voice actors and cast.
Hogwarts Legacy early access release date is February 7, 2023, at midnight locally (PS5, Xbox) or 10 AM PT (PC) for the Deluxe Edition owners and allows you to play three days early.
The Hogwarts Legacy Deluxe Edition is available on PS5, Xbox Series X|S, and PC and includes a variety of other bonuses, alongside early access to the game so you can play Hogwarts Legacy early. Early Access is not available on PS4, Xbox One, or Nintendo Switch yet as those versions have been delayed.
The Hogwarts Legacy Deluxe Edition includes the following bonus content:
72 hours early access to Hogwarts Legacy
Onyx Hippogriff mount (pre-order exclusive)
Dark Arts Garrison Hat
Dark Arts Pack containing the Thestral Mount, Dark Arts Cosmetic Set, and the Dark Arts Battle Arena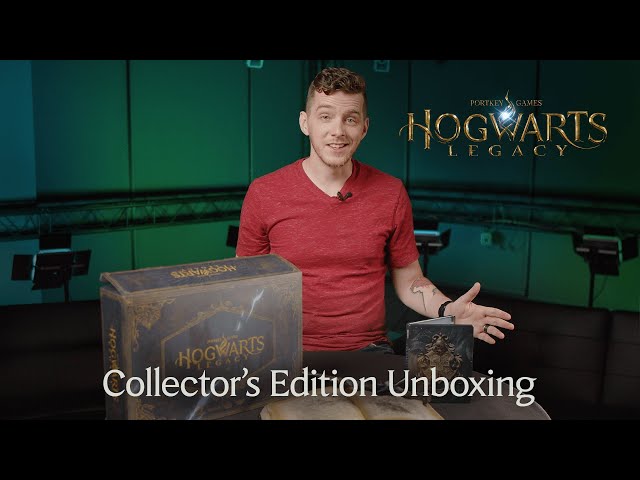 The more expensive Collector's Edition will also include Hogwarts Legacy early access since it includes the Deluxe Edition bonuses on top of extra benefits like a steel case.
Now you know how to get Hogwarts Legacy early access and play the game 72 hours early, you're ready to dive in and experience Avalanche Software's take on Harry Potter. For more on the game, find out the Hogwarts Legacy length so you know what you're in for in the RPG experience, and read all about the Hogwarts Legacy Houses to help you make one of the biggest decisions in the game. If you're after a bargain, the best Hogwarts Legacy deal around is available at Fanatical.
Hogwarts Legacy has drawn considerable criticism during its development, largely due to the fact that the creator of the Harry Potter series, J.K. Rowling, has made a number of transphobic remarks on social media in recent years.
While Avalanche has confirmed that J.K. Rowling is not "directly involved" in the development of Hogwarts Legacy, it is working with "her team" and Portkey Games, a Warner Bros. label dedicated to launching new experiences inspired by J.K. Rowling's original stories. It is currently unclear whether she will earn any royalties from the game's sale, but it is likely given it is based on her original body of work.
If you would like to learn more about transgender rights or lend your support, we'd encourage you to check out the National Center for Transgender Equality in the US and Mermaids in the UK.