When starting any new RPG game it's important to choose the right difficulty, especially since some will lock you into that choice. Luckily, here are the Hogwarts Legacy difficulty options and levels and an answer to the question: can you change the difficulty in Hogwarts Legacy? This way, hopefully, you won't be caught too far out of your depth.
Which Hogwarts Legacy difficulty option you pick will have an influence on the Hogwarts Legacy length, though we do have a good estimate for a standard playthrough. Nevertheless, you'll want to know the Hogwarts Legacy spells inside and out so you can take down those who threaten Hogwarts, no matter your difficulty of choice. We looked at these difficulty options during our Hogwarts Legacy review.
Hogwarts Legacy difficulty options and levels
There are four Hogwarts Legacy difficulty options, catering to all levels of experience and skill. There are:
Story – a focus on story with minimal gameplay challenge.
Easy – a light gameplay challenge.
Normal – a moderate and balanced gameplay challenge.
Hard – a demanding gameplay challenge.
With these four Hogwarts Legacy difficulty options, there should be one that suits you. In terms of what Hogwarts Legacy difficulty option you should choose, it's up to you how much of a challenge you're comfortable with.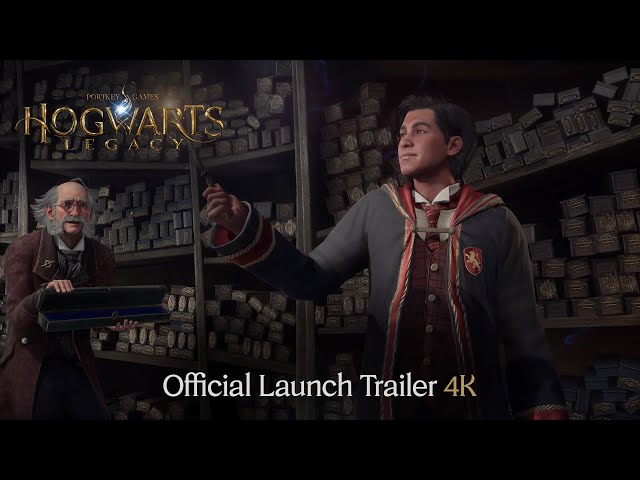 If you're here mainly for the story and to experience the magical wizarding school of Hogwarts, then Story will let you do so, making combat less intensive. The difficulty goes up from here, with Easy, Normal, and Hard difficulty placing increasing emphasis on the challenge of combat, raising enemy health and damage. If you want to be required to make full use of the spells, potion, and gear systems, then Hard mode is for you.
It's important to note that difficulty will still fluctuate according to your level, though obviously in line with your chosen difficulty option. For instance, whether you're on Story or Hard, you'll want to make sure you're levelling up to keep pace with your opponents, otherwise, you'll be under-levelled. The levelling system will naturally cause difficulty spikes and dips throughout your experience. That does, however, bring us to the question of difficulty changing.
Can you change the difficulty in Hogwarts Legacy?
Thankfully yes, you can change your Hogwarts Legacy difficulty option at any time through the settings menu. This means that if the challenge gets too much for you or if you're finding it too easy, then you can adjust the difficulty on the fly to change the stakes of a fight or take on a tougher one of the Hogwarts Legacy bosses.
That's all there is to know about the Hogwarts Legacy difficulty options and levels, including whether you can change your difficulty at any time. It's worth remembering that you won't have to face it alone, there are plenty of Hogwarts Legacy characters and Hogwarts Legacy companions that will accompany you on your journey to uncover the mysteries of Hogwarts.
Hogwarts Legacy has drawn considerable criticism during its development, largely due to the fact that the creator of the Harry Potter series, J.K. Rowling, has made a number of transphobic remarks on social media in recent years.
While Avalanche has confirmed that J.K. Rowling is not "directly involved" in the development of Hogwarts Legacy, it is working with "her team" and Portkey Games, a Warner Bros. label dedicated to launching new experiences inspired by J.K. Rowling's original stories. It is currently unclear whether she will earn any royalties from the game's sale, but it is likely given it is based on her original body of work.
If you would like to learn more about transgender rights or lend your support, we'd encourage you to check out the National Center for Transgender Equality in the US and Mermaids in the UK.