Avalanche Software's Wizarding World game Hogwarts Legacy isn't just going to be a treat for Harry Potter fans, it's also shaping up to offer a competent RPG experience to players too. While we don't know all the details, a former Hogwarts Legacy developer has taken to Reddit to share a handful of details on the upcoming action game, and it looks like there's going to be quite a bit of freedom when it comes to character builds and adopting distinct playstyles.
Through a "mod verified" Reddit Q&A, former QA tester Taylor Liddell – who also happens to be the son of Hogwarts Legacy design director Chad Liddell – has been offering Potterheads some exciting teasers by answering all manner of questions about Avalanche Software's upcoming release. Although they're bound by an NDA, they have offered some insight into how players will be able to customise their witch or wizard beyond cosmetic decisions at the start of the game.
When asked about how impactful using different gear items and acquiring different talents is on gameplay, Liddell responded with the following statement:
"The way you approach combat can change substantially depending on your gear and talents… I've played as a plant/potion specialist, a stealth wizard, and a standard duelist-type character".
Liddell does go onto say they have also dabbled in a "Dark Arts" build, but doesn't go into detail as to what this entails. From The Loadout's Hogwarts Legacy preview – which you should check out ahead of the Hogwarts Legacy release date – we know that unforgivable curses like Crucio are available in-game. Not only do these spells come at a price narratively, something Avalanche Software has teased in pre-release coverage of the game, they also take quite a while to refresh in combat. So, while they are powerful, we can imagine that you will need to tune a build quite specifically to make them a viable option in combat.
Interestingly, Liddel does also confirm that gear is going to be quite an important part of progression when discussing whether combat has "bullet-sponge enemies". We already knew Hogwarts Legacy had levels, but there hasn't really been any real indication about how they affect combat difficulty until now. However, as per Liddell's comments, it does seem like wizards and witches will be able to keep up as the game gets harder – if they're using the right gear.
And, doubling down on their belief that this game is going to offer quite a wide range of gameplay customisation options when it comes to character builds, Liddell has stated that players "can create wildly different builds using talents" – a feature we still don't know too much about. This IGN guide does confirm that there will be talents relating to stealth, the Room of Requirements, and a wizard's or witch's "core" performance – but, there's no details to talk about yet.
What we do know a little bit about, though, is how gear is going to change the way you play – even if we don't have details on the kind of options it's going to offer players.
As you can see for yourself at around the 24:30 mark in the second Hogwarts Legacy Gameplay Showcase below, it looks like clothing items will offer "one primary Offense or Defence stat by default" which can then be upgraded using "magical materials" to improve a secondary stat or apply a Trait.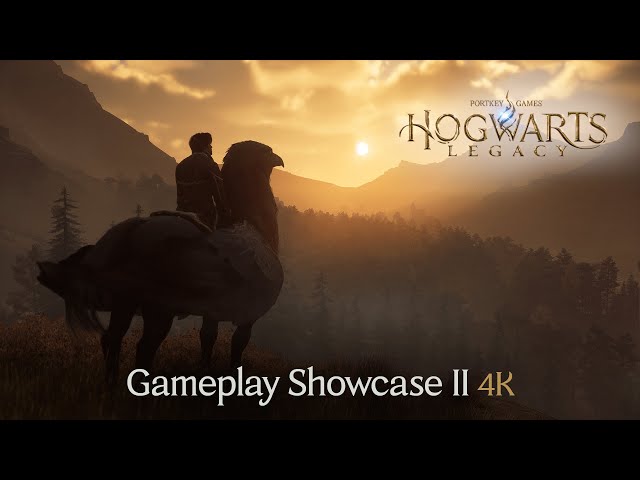 We know players are going to want to choose their clothing based on cosmetic appearance, but it looks like you might have to choose your clothes based on what bonuses they offer you in combat. The developers do confirm a transmog system is in-game, there's just no information on whether this is available as soon as you unlock the Enchanted Loom – or whether this is a feature you gain access to later down the line.
With Hogwarts Legacy early access a week away now, it's safe to say that Harry Potter fans are getting excited to jump into this action-RPG. If you're one of those people, you can find out more about the Hogwarts Legacy character customisation options here, the Hogwarts Legacy companions you'll be exploring with, and just why Quidditch isn't in the Harry Potter game here.
Hogwarts Legacy has drawn considerable criticism during its development, largely due to the fact that the creator of the Harry Potter series, J.K. Rowling, has made a number of transphobic remarks on social media in recent years.
While Avalanche has confirmed that J.K. Rowling is not "directly involved" in the development of Hogwarts Legacy, it is working with "her team" and Portkey Games, a Warner Bros. label dedicated to launching new experiences inspired by J.K. Rowling's original stories. It is currently unclear whether she will earn any royalties from the game's sale, but it is likely given it is based on her original body of work.
If you would like to learn more about transgender rights or lend your support, we'd encourage you to check out the National Center for Transgender Equality in the US and Mermaids in the UK.