Avalanche Studios' Hogwarts Legacy is almost upon us and quite a few Potterheads are ready to embark on a magical adventure with this open-world action-adventure game set in the Wizarding World. If you're looking ahead to the Hogwarts Legacy release date with a PS5 or Xbox Series X|S hooked up to your TV (or monitor), you'll be pleased to know that a Hogwarts Legacy 60fps mode has been confirmed for the title on these platforms.
Spotted on the WB Games Support page for Hogwarts Legacy, and shared online by 'rego21', an FAQ on graphics modes for the title confirm that both the PS5 and Xbox Series X|S will have access to "multiple graphical modes of play", with the most common being a 30fps Fidelty mode and a 60fp Performance mode.
This FAQ also goes on to confirm that, if you have a display that supports Variable Refresh Rates, you will be able to take advantage of them in Hogwarts Legacy. So, as you might expect from a triple-A game like this, Hogwarts Legacy is going to make the most of the powerful new hardware available with both new-gen consoles.
One thing that's important to note is that, as of right now, there's no information on whether PS4 and Xbox One consoles will support 60fps gameplay. There's nothing to say Avalanche Studios won't manage such a technological feat, but it's unlikely given the scope of the game. There are so many Hogwarts Legacy characters to meet and – from what we've seen so far – quite a big map to explore. It's important to manage expectations when it comes to the game's graphical performance on these older machines when compared to the most-recent generation of consoles.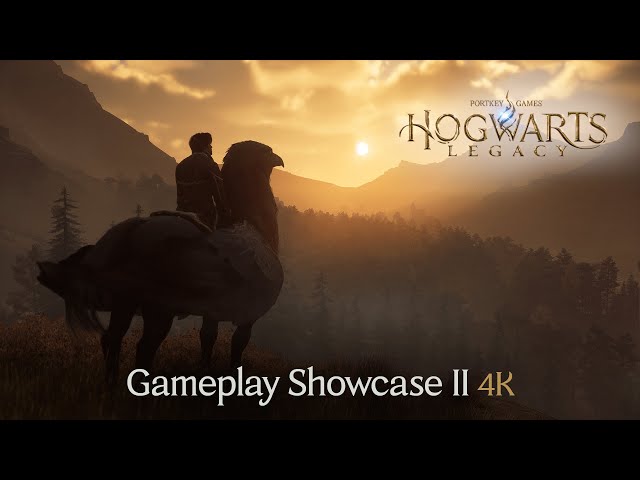 Interestingly, WB Games has also detailed some key accessibility features coming to Hogwarts Legacy at launch. Among the features you'd expect to see, like subtitles and colourblind modes, players can also take advantage of a Story difficulty mode and text-to-speech features. While this isn't the most extensive title when it comes to accessibility features, these things can be added to a game post-launch – and there's nothing to say this is an exhaustive list right now.
So, while you check out this page on Hogwarts Legacy's accessibility features, why not read about the newly-announced Hogwarts Legacy voice actors cast and whether you can look forward to Hogwarts Legacy multiplayer modes in the future.
Hogwarts Legacy has drawn considerable criticism during its development, largely due to the fact that the creator of the Harry Potter series, J.K. Rowling, has made a number of transphobic remarks on social media in recent years.
While Avalanche has confirmed that J.K. Rowling is not "directly involved" in the development of Hogwarts Legacy, it is working with "her team" and Portkey Games, a Warner Bros. label dedicated to launching new experiences inspired by J.K. Rowling's original stories. It is currently unclear whether she will earn any royalties from the game's sale, but it is likely given it is based on her original body of work.
If you would like to learn more about transgender rights or lend your support, we'd encourage you to check out the National Center for Transgender Equality in the US and Mermaids in the UK.