If you've been waiting for that GTA 6 release date to appear, you might have to temper your expectations, as GTA Online continues to be a crown jewel for Rockstar Games. The GTA 5 multiplayer spin-off has taken on a life of its own and that life span isn't expected to end anytime soon. With the Cayo Perico Heist and the Los Santos Drug Wars update well underway, GTA Online is teeing up new plans for 2023.
Speaking with GamesRadar ahead of GTA Online's 10-year anniversary, Rockstar North design director Scott Butchard reflects on Grand Theft Auto 5's multiplayer popularity: "When I first started working on GTA Online we were still finding our feet. Essentially, we were pushing these smaller updates while working hard to bring together the first heist. So, it's been an epic learning experience."
Butchard recognises moments like The Contract update wouldn't have been possible without "incredible feedback" from the GTA Online community. And the fun, somehow after a decade, is still just getting started for Butchard.
"The success of GTA Online is nothing we ever expected […] we've got a bunch of ideas in the works right now, all the way up until the Holidays at the end of the year." However, Butchard remains coy about what those plans could evolve into. Nevertheless, we do know that Los Santos Drug Wars Part 2 is headed to GTA Online, which will expand on the already successful update.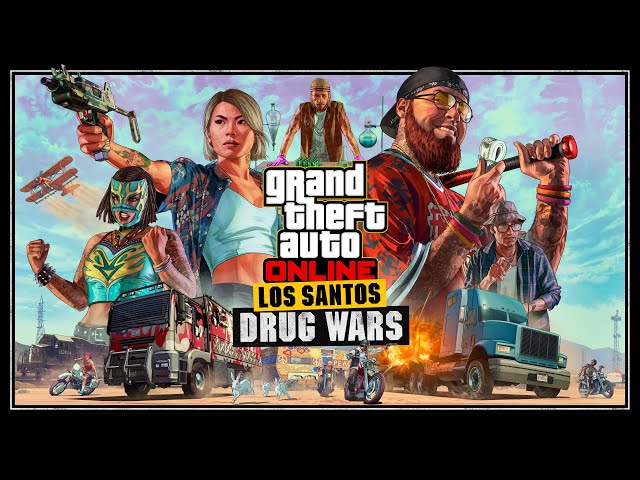 One such update that expands on GTA Online's array of features is the addition of the 50-car garage. "Every update we add gives us a chance to receive player feedback that can help us with new ideas, such as giving our gearheads a world with Los Santos Tuners and a space to house their cherished rides with the new 50-car garage on Eclipse Blvd. As well as consider how we can tweak existing content to improve the overall experience," adds Butchard.
Halloween could be a fruitful time for GTA Online players, as some spooky delights are already in the works. Butchard explains that "we take inspiration from comments on forums or videos and screenshots players have taken of […] there's a fun example of this that's coming for this year's Halloween event that makes me laugh every time, I can't wait to see how players react to it."
With a bit of luck, there might just be more GTA 6 teasers down the line too.