Is GTA 5 on Game Pass? Often cited as one of the best Xbox open world games around, as well as one of the best games ever made, developer Rockstar Games continues to keep Grand Theft Auto 5 in the spotlight. To keep you entertained before the GTA 6 release date emerges, you don't have to spend your time without a hit of GTA fun going forward if you're an Xbox owner.
Is GTA 5 on Xbox Game Pass?
Yes, GTA 5 is available to download for cloud and console gaming on Xbox Game Pass right now, according to a post on the official Xbox Game Pass blog.
Grand Theft Auto 5 joins Xbox Game Pass once more, alongside a batch of upcoming titles in the Xbox Game Pass July 2023 games roster. The game returns after disappearing in September 2022, leaving it unclear whether Rockstar Games would bring the award-winning magnum opus back to Microsoft's subscription service. It originally dropped on Game Pass back in January 2020.
However, rumors surrounding a Red Dead Redemption remaster are heating up and anticipation for GTA 6 continues to reach incredible heights, making this a ripe opportunity for Rockstar to drop GTA 5 back into the hands of Xbox players.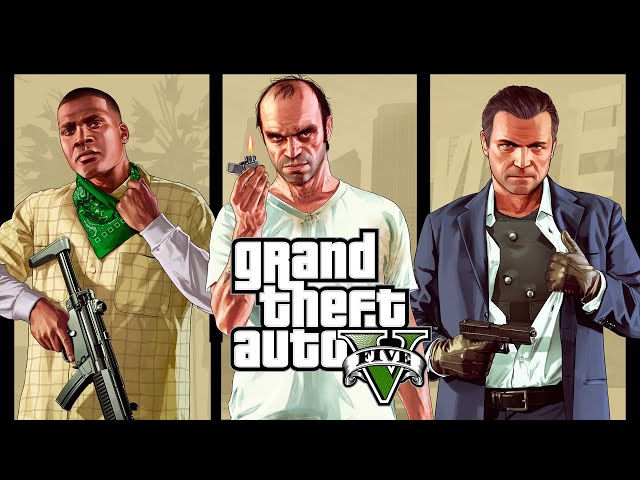 Microsoft details that the Game Pass download "includes both the Xbox One and the Xbox Series X|S versions of Grand Theft Auto V." Players diving in on current generation Xbox consoles will gain the benefit of the game's 'expanded and enhanced' features, which include 4K resolution and a buttery smooth 60FPS to enjoy while roaming around Los Santos.
You'll also get access to GTA Online, the game's multiplayer component which has since become a standalone experience alongside Red Dead Online. Sadly, there aren't any GTA Online crossplay features to utilize, so you'll need to make sure your friends are on the same platform if you want to start a criminal enterprise together. Hopefully, this is something GTA 6 with rectify if it features a similar multiplayer experience.
GTA 5 is another blockbuster experience that everyone needs to try at least once, but it isn't alone on the bang-for-your-buck subscription service. If you're wondering about what Starfield game pass options are available or what the entire Xbox Game Pass list has on it, then don't hesitate to get stuck into it.