If we asked you to drive us around Los Santos, we doubt calling a taxi would be your first port of call. But that's about to change, as GTA Online's Los Santos Drug Wars update continues to add more features. It may have taken Rockstar Games a decade to implement, but GTA Online fast travel taxi cabs are finally here. Though, there is a catch to such luxury.
GTA Online is still rocking and rolling, remaining a multiplayer giant for Rockstar Games. Even with the release of Red Dead Redemption 2, players are still flocking to Los Santos for GTA 5 shenanigans. The Los Santos Drug Wars update is one of GTA Online's biggest content drops yet, with vaulted weapons such as the Railgun returning to the game. But getting to the Weapon Van requires transportation. If you're well stocked up on Shark Cards, then using the new fast travel taxi system could be for you.
Yep, getting around the map isn't exactly cheap with this fresh mechanic. According to GTA Online leaker 'TezFunz2', players will need to cough up "$1,000 per trip skip."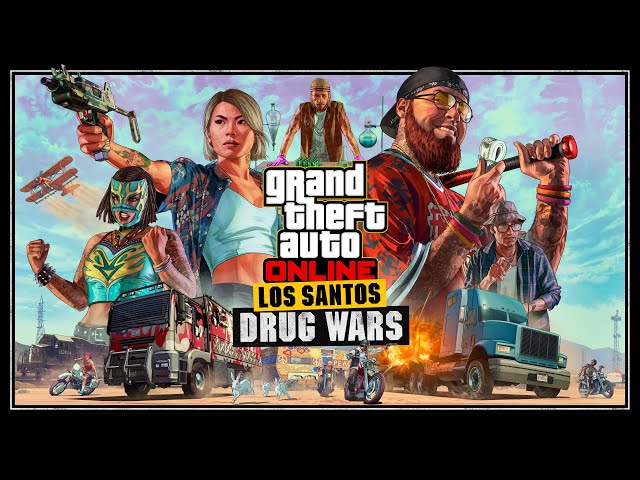 If you're a GTA Online+ member, however, that fee is waivered. This rapid travel method comes with some more caveats too. Non-GTA Online+ members will have to wait 40 minutes before they can use the feature again, as opposed to 5 minutes for subscription holders. You'll only be teleported to "points of interest", rather than picking you're own desired location. That means sporadic trips to Binco or the Cluckin' Bell are off the cards.
It remains to be seen whether the cooldown period will be reduced, or whether more location choices will be added. For now, it's probably best to save your dollars and cruise around in your favourite motor. Taxis have become a big focus for GTA Online, as the Los Santos Drug Wars update added a Crazy Taxi-style job system, where players can pick up a cab from the Downtown Cab co. and get work picking up fares.
Outside of expensive fast travel, GTA Online may have dropped a new GTA 6 tease, alluding to a very iconic city in the franchise. Following Rockstar Games' massive GTA 6 leak in 2023, we're itching to see what GTA holds for the future.