It's happening, it's happening! What's the procedure? Stay calm – stay f**king calm! Santa Monica Studios has just confirmed the God of War Ragnarok release date via the PlayStation Blog with a brand new CG trailer and information on the game's Collector's Edition – that comes with some dice, art prints, and literally Mjolnir.
God of War Ragnarok will be coming to both PlayStation 4 and PlayStation 5 on November 9, 2022. We know, we know… That's still a little while away. However, it's a lot closer than it could be when you consider the fact that there were some rumours that it would be pushed back to 2023 – or beyond.
We don't know a whole lot about what to expect from God of War Ragnarok when it drops, but we do know that it's going to take place several years after 2018's God of War. Father Kratos may not be rocking a grey beard, but Atreus has grown up – now standing about shoulder-height to his father. We also know, thanks to the end of the last game, that Thor is going to be at least one of the antagonists people face.
If you want to check out the new CG trailer for God of War Ragnarok, you can below: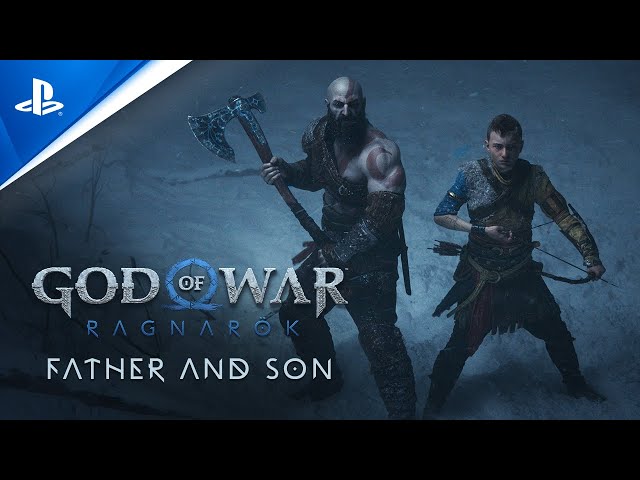 In this trailer, we get a glimpse of what Kratos and Atreus will face in the new action RPG from Santa Monica Studios. As you can imagine, there are plenty of ghoulish Draugr to go toe-to-toe with. However, there's also a giant wolf – which we're assuming is Fenrir (or a variant of Fenrir, anyway), a giant wolf traditionally the child of Loki and Angrboða. As a creature on the same level as the World Serpent, we don't know if Santa Monica Studios' iteration is going to be the same as the traditional Norse Mythology – however, we know it's going to be one exciting encounter.
If you want to know more about the God of War Ragnarok characters, or the fact that God of War Ragnarok will have over 60 accessibility settings, you can here.