God of War was one of the PlayStation 4's most popular releases, revitalising a series that many had written off to the annals of double-A anonymity. Therefore it's no surprise that the PlayStation exclusive title is getting a sequel. But when is the God of War Ragnarok release date?
Within the game, you will be travelling through the nine realms to stop the apocalypse and also unravel secrets relating to Atreus' origin, the world itself. You are also set to meet both new and returning characters on your journey, with expanded gameplay and combat options.
But, what do we know about the game right now and what have we seen. This guide will cover everything Sony has revealed about the game and also give the latest on the God of War Ragnarok release date on both PS5 and PS4.
God of War Ragnarok release date
The God of War Ragnarok release date is reportedly set for November 2022, according to Bloomberg's Jason Schreier. This lines up with reports from earlier in the year that Santa Monica Studio was targeting late 2022 to release the game.
Santa Monica Studio initially aimed aimed to get God of War Ragnarok out in 2021. However, before E3 2021 a tweet announced the delay with the studio saying that the decision came because it "remains focused on delivering a top-quality game while maintaining the safety and wellbeing of our team, creative partners, and families."
In May 2022, the game was rated in Korea, with Merchandise also set to release on September 30, 2022 (which was a previously rumoured release date).
September 30 was also the internal release date attached to God of War Ragnarok's PlayStation database listing, however this was recently changed to December 31, 2022. These dates are often placeholder.
God of War Ragnarok trailer
You can watch the first gameplay trailer for God of War Ragnarok which was revealed at the PS5 Showcase in September 2022.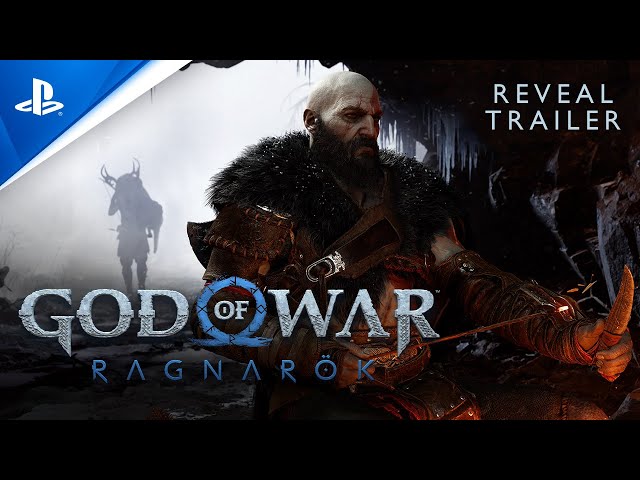 So far, this teaser is the only glimpse we've seen of the forthcoming game, but we'll keep this page updated with the latest trailers as soon as they are released.
That's everything you need to know about God of War Ragnarok. More will be revealed as we approach the God of War Ragnarok release date later this year.