Genshin Impact developer HoYoverse has released a brand new primer with more information on some of the new enemies players of the popular ARPG can expect to encounter during Version 3.4. This also includes a couple of hints on how to tackle the biggest of bads in the upcoming update, Setekh Wenut.
With the Genshin Impact 3.4 release date on the horizon, volume two of the Sumeru Adventure Journal details the names of two new Eremite foes – the Scorching Loremaster and Floral Ring-Dancer. Needless to say, you're going to want to stock up on top tier characters from the Genshin Impact 3.4 banners to tackle these lethal ladies.
Additionally, the journal gives some background on the Consecrated Beasts: lifeforms "that became twisted and warped by eating some great being". According to HoYo, these fearsome foes will enter "the powerful Phagocytic form" during combat, requiring players to use "corresponding elemental attacks" to destroy the energy blocks they unleash while attacking.
Finally, the journal offers up the lowdown on Genshin's latest boss monster, the Setekh Wenut, which was officially revealed during the 3.4 livestream – you can check it out from the 19:00 mark.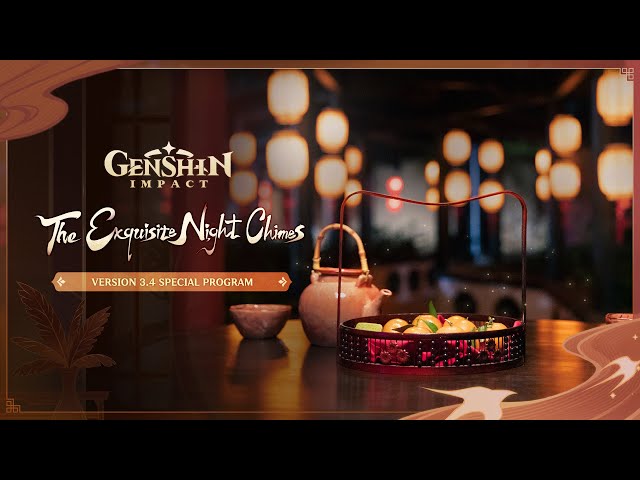 "An apex predator deep in the desert", the Setekh Wenut makes use of its limited control over Anemo to float at points during combat. While airborne, it gains the ability to use 'Windbite Bullets', which if not destroyed quickly enough "will be converted into a high-density curtain" of bullets, and rain down upon the battlefield.
Fortunately, creating a reaction with the orbs – like a charged attack from Amber as showcased in the journal – makes quick work of them, and after destroying two orbs the Setekh Wenut will come crashing down, presenting an opportunity to deal massive damage.
With a new boss on the way, players may want to start farming away at the Setekh Wenut when it arrives. After all, there are plenty of new Genshin Impact characters on the way that could benefit from its materials.