We know it's about time Halloween hit Fortnite again, but the latest title update for Epic Games' battle royale shooter does more than re-introduce a few spooky skins. The infamous Grapple Glove from Chapter 3 Season 3 is back alongside a brand new scoped DMR. Oh, and Fortnite battle pass owners can start working towards unlocking Super Level Styles for The Paradigm, Spider-Gwen, Meow Skulls, Bytes, and Lennox Rose. So, there's never been a better time to jump back into one of the best free shooting games out there.
If you're sitting there with absolutely no idea what a Grapple Glove even is, allow us to explain. This equippable item is, in some ways, quite similar to the Spider-Man Web-Shooters from Chapter 3 Season 1. When you have one, you'll be able to latch onto hard surfaces (like rocky cliffs or buildings) to swing around Fortnite Island to your heart's content.
What makes these a little different, though, is that you increase in speed with each consecutive swing – with the third one in a row helping you reach maximum speed. In addition to this, you'll also be able to grab items with the Grapple Glove – so, they're going to be a lot more useful in No-Build playlists than you might think.
Interestingly, the Grapple Gloves will now be available in the general loot pool – meaning, you will be able to find them as ground loot, in chests and supply drops, and from Legendary and Mythic Reality Sapling Fruit drops. Epic Games has also already confirmed that they will only be available until Fortnite's next title update – so, if you want to check them out, you don't have long.
Alongside this unique item, Epic Games has vaulted the DMR to introduce the Cobra DMR to Fortnite. This is, for lack of a better description, a souped-up DMR. It's going to boast a faster firing rate with a more manageable recoil pattern. Much like the aforementioned Grapple Gloves, this will be available as ground loot, from chests and supply drops, and other means like the Loot Shark and fishing.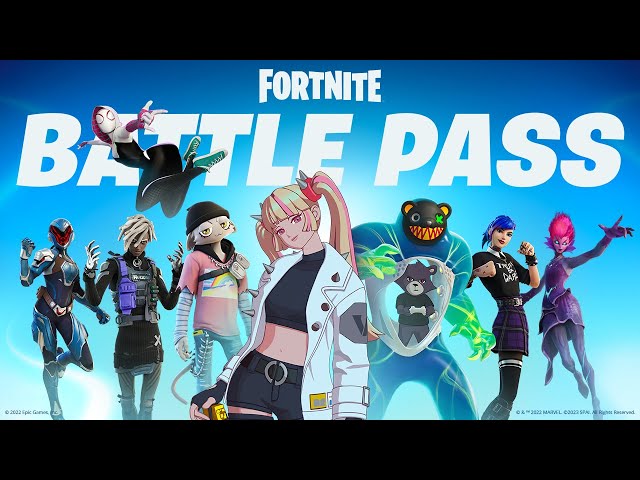 Epic Games' update has also introduced Holo-Chests, for those of you struggling to find Chrome Keys in-game, and this season's Super Level Styles. You will be able to unlock the Celestial, Spectral, and Aurelian styles for all the battle pass skins until the end of the season. For all the details on the update, like the vaulting of Boogie Bombs, you can find Epic Games' update notes for Fortnite version 22.10 right here.
We know this is one of the best battle royale games out there right now, but this once-again proves that it's going to take a long time for Fortnite to get stale. Even without new content, there's enough options in the vault to keep everyone on their toes indefinitely.