After what felt like quite a long week of teasers from Epic Games, the Fortnite Chapter 3 Season 4 update has arrived and with it Chrome has brought Paradise to the island – sort of. We know the Chrome Splash is introducing a whole host of new mechanics to what is easily one of the best battle royale games out there right now, but there's so much more to this silvery season than that. If you want to unlock a Chrome Vault in Fortnite Chapter 3 Season 4, you're going to want to find an aptly-named Chrome Key for that. If you're struggling to find Fortnite Chrome Keys in-game, you're not alone – and it's not actually your fault.
We know it might feel like you have searched everywhere for a Fortnite Chrome Key spawn, but you'll be pleased to know that there isn't actually one. That means that, despite the fact that they're not the easiest bit of loot to come by, they are available all over the map.
The best place to look when it comes to finding Chrome Keys in Fortnite is inside a Chrome Chest. These are variant loot chests that have essentially been taken over by Chrome – so, it's going to be hard to miss them.
Opening a Chrome Chest doesn't guarantee you a Chrome Key, but they do offer up rarer loot than a standard loot chest and – as we've mentioned above – Chrome Keys are a rare loot item in Fortnite Chapter 3 Season 4.
You'll be pleased to know that there is also a slim chance that you'll stumble across a Chrome Key in Fortnite as floor loot. However, this isn't exactly a common occurrence. This means that landing in a major POI, as dangerous as that might be, is the best chance at getting your hands on an elusive Chrome Key right now. We know that's not exactly what you might want to hear, but the fact that you haven't found a Chrome Key yet isn't your fault. It's just bad luck.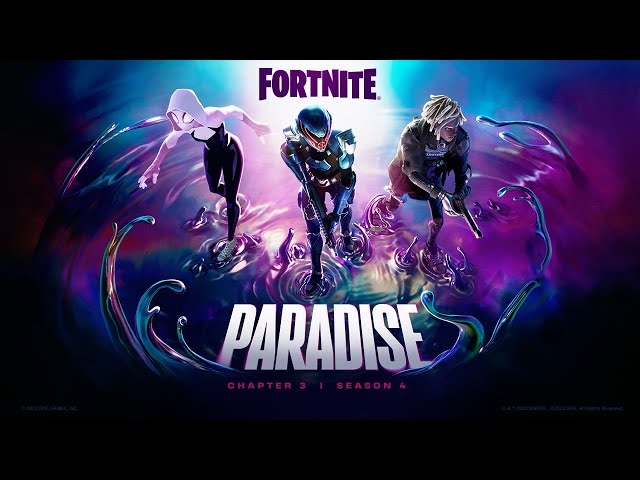 If and when you do manage to get your hands on a Chrome Key in Fortnite, you can use them to open Chrome Vaults scattered across the island. As soon as you pick one up, you should find that all the currently unopened Chrome Vault locations in your game get marked by a white padlock icon. For smaller Chrome Vaults, you only need one key. However, the ones with the best loot will require two to open. So, it's best to try and make sure you're keeping your eye out for them at all times.
Fortnite is one of the best free shooting games out there and the Paradise update proves that. We can't wait to find out how The Paradigm tackles the Chrome – The Seven, and the rest of Fortnite Island, are counting on them.