Pack your bags and get ready to face off in the jungle, because Fortnite Chapter 4 Season 3 is going to get tropical. That's according to new Fortnite leaks, but a splash of greenery isn't the biggest thing to drop – that's the alleged Fortnite Optimus Prime skin release date. Your eyes aren't deceiving you, it really does appear that a Fortnite Transformers crossover is headed to one of the best battle royale games on PS5 and Xbox.
The Fortnite Optimus Prime skin release date will be around Friday, June 9, 2023, at 2:00 AM ET/ 23:00 PM PT and 7:00 AM BST per recent leaks from known leaker 'HYPEX'.
With the Fortnite Chapter 4 Season 3 release date nearing new and returning islanders, the leader of the Autobots is rolling up in Fortnite, according to HYPEX. Sharing a leaked screenshot of Chapter 4 Season 3 key art, the leaker claims that "Season 3 is now confirmed to be tropical themed, and Fortnite is also collaborating with Transformers, with Optimus Prime being in the battle pass."
Should Optimus Prime arrive via the next Fortnite Battle Pass drop when the current season ends, we could have access to the skin by Sunday, June 11, 2023, at the latest. Fortnite is known to implement downtime for the end of seasons, usually occurring on Sundays. However, with Chapter 4 Season 2 ending on June 9, the wait shouldn't be too long to dive back into the game.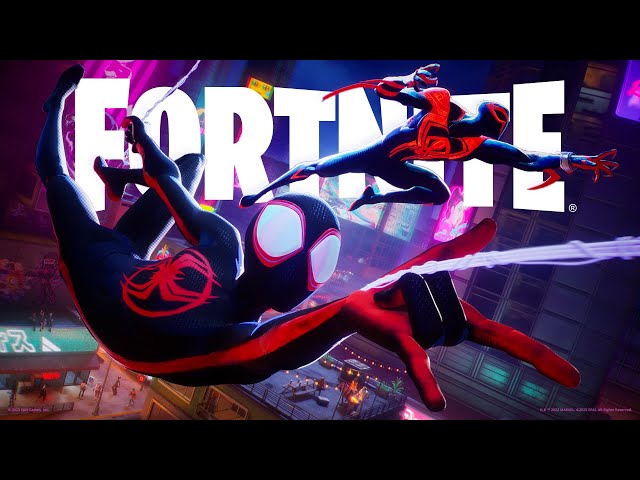 The vibrant key art depicts a series of characters sprinting toward the screen, with Optimus Prime joining in the fight, wielding what will speculatively end up as the character's harvesting tool. Optimus Prime has used a variety of otherworldly weapons in Transformers lore, but we'd love to see him wield a comically large sword as his harvesting tool. Make it happen Epic Games, please.
Fortnite Chapter 4 Season 3 would be an excellent time to introduce more Indiana Jones content too, as the Indiana Jones 5 release date draws closer. The lack of an Indiana Jones whip Mythic item was a missed opportunity. At the very least it'd be great to see it be implemented as a new harvesting tool, as opposed to using the Staff of Ra from Raiders of the Lost Ark.
Currently, players can get their hands on the Fortnite Miles Morales skin, which is part of the Spider-Man Across the Spider-Verse crossover. Ahead of Marvel's Spider-Man 2 release date, we're happy to get our hands on any and all Spidey goodness.