Throughout Fortnite's existence, we've pulverised our enemies in third-person mode. While it's been nice to see our skins in their full glory, Fortnite first-person mode could add a great change of pace for players jumping over from the COD franchise. Recent Fortnite leaks seek to affirm that Fortnite FPS mode isn't far away, as the Fortnite Chapter 4 Season 2 release date dawns on players.
The inclusion of Fortnite first-person mode has been anticipated for months and only gained further traction after it inadvertently made an appearance in Save The World mode, following datamine discoveries. Ahead of the Fortnite Chapter 4 Season 2 release date, prolific leaker 'HYPEX' claims "Fortnite's First Person mode is finally coming in [the] next season."
HYPEX affirms that the addition of the FPS mode is corroborated by fellow leakers in the Fortnite community: "The same reliable source confirmed it to me and 'ShiinaBR', 'GMatrixGames', and 'iFireMonkey' got confirmation from their side too." There is an ongoing discussion as how to the mode will be implemented into gameplay, with Twitter user 'Justin_Neagle' wondering "is it going to be forced a bit like Zero Build, or optional?"
Though HYPEX doesn't have a definitive answer as of yet, the leaker speculates that it is "most likely an optional setting, as most of the stuff this source [previously] seen was in third-person mode."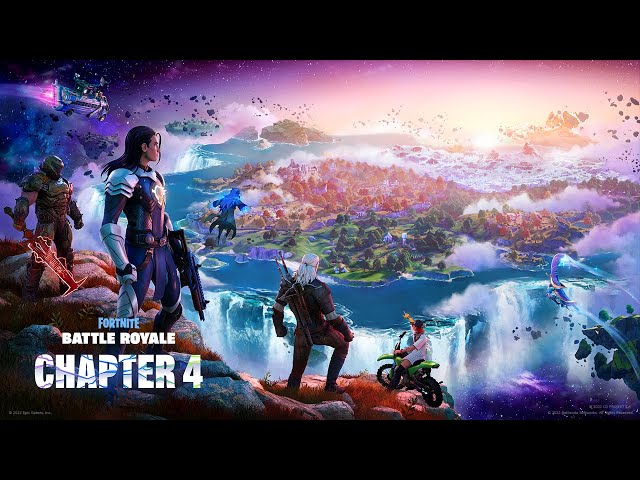 As aforementioned, the first-person mode feature has been seen in Save The World mode, though players had to utilise exploits to see it in action. Following its discovery, Fortnite Creative community members began experimenting with it in fascinating ways. Specifically, players could experience first-person mode in an array of fan-made Fortnite COD Zombies maps.
The transition to this immersive perspective is akin to Modern Warfare 2's own changes, as the latest Call of Duty entry opted to go the opposite route. Third-person MW2 modes have been well received by the COD community, though developer Infinity Ward continues to meddle with Warzone 2's third-person mode playlist. It is possible that like Fortnite's Zero Build playlist that the first-person mode could receive a dedicated mode, though this is yet to be confirmed by developer Epic Games.
Hopefully, the anticipated mode arrives in time for the Fortnite Star Wars event that is allegedly taking place next season. Wielding a Lightsaber in that perspective? Sounds great to us.