EA Sports' F1 23 is one of the best Formula One games we've ever played and it's about to get even better. In a similar fashion to F1 Manager 2023's Race Replay mode, F1 23 is getting a new F1 Replays mode which – as the name suggests – is going to let you replay through real races as anyone on the grid to try and influence the existing result. Doesn't that sound like a lot of fun?
If you're wondering what F1 Replays will look like, though, you're going to have to wait. A press release on this update has confirmed that the feature will launch "later in July" and then appear in F1 World following a race weekend. At the moment, there's no information as to whether you'll be able to play previous races – like the Austrian Grand Prix – via F1 Replays in F1 World. However, we can imagine we'll see a series available with access to these appear.
F1 Replays will let you take control of any one of the 20 drivers on the grid in a replica Grand Prix with identical grid positions. Will we see replica incidents included, too? Only time will tell; however, this could be a fantastic way to add even more realism to the mode.
We know this might not convince you that this is one of the best racing games of all time, just yet, but it's a fantastic addition to F1 World – and EA Sports isn't stopping there.
F1 World is also going to start getting monthly challenges based on the 2023 season; it's going to become a much more active hub for F1 23 players to jump into a variety of game modes and earn some interesting cosmetics. EA Sports is kicking this all off with a Hot Lap Challenge at the Red Bull Ring – something to celebrate the Austrain Grand Prix and the start of these regular updates.
If you can complete a lap in this challenge during the race weekend – between June 30 and July 2 – you can get your hands on Oracle Red Bull Racing's Miami livery.
It's not the coolest reward, but it's far from a bad thing to get for free and a good indication of the type of content we will get in the future. With any luck, as time goes on, EA Sports will get more adventurous with these rewards and give players something really worth going after.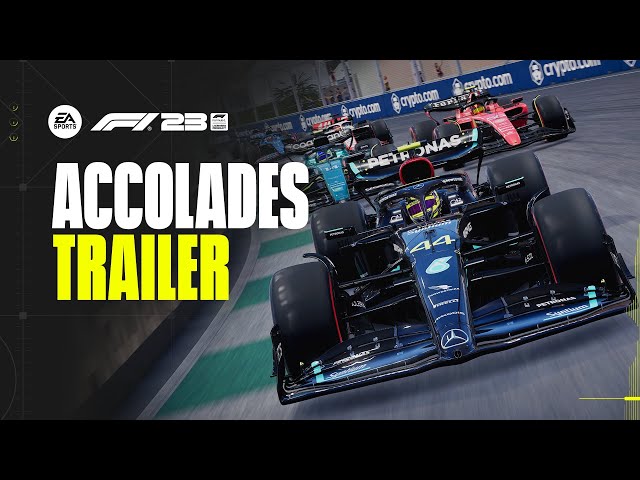 If you're on the fence about F1 23, Braking Point 2 has hooked us from lights out, and it's a fantastic balance between realism and recreation. However, the F1 Replay mode is also something you'll be able to explore in more detail playing F1 Manager 2023 when the release date rolls around. This game delivers distinct improvements on last year's title, and we expect both F1 Replays and Race Replays in F1 Manager 2023 to be popular additions to the respective games.