Online multiplayer games like Fortnite and GTA Online continue to dominate the airwaves, but developer Build a Rocket Boy have new horizons in mind. Former Rockstar Games producer Leslie Benzies sheds new details on Everywhere, an ambitious experience that will serve as a hub for other BARB games like MindEye. While you wait for Benzie's ex-workplace to craft GTA 6, here's what you can expect from Everywhere.
According to new information from EDGE magazine, Everywhere will feature design mechanics akin to Roblox or Fortnite Creative, as Leslie Benzies declares "we want to take all those skills and tools that we've used to make videogames over the years, and give them to the players." Everywhere seemingly shares more in common with the former, as the game features numerous biomes and hubs for players to interact.
Grassland, Forest, Canyon, and Utropia live up to the purpose of these spaces. Players can forge their own creations known as 'arcs'. It's a far cry from the realms of Los Santos in GTA Online, mainly as Everywhere contains other fully-fledged experiences. Benzies explains "whenever we create an experience, we take all the assets and any new code we've made, and we give that to players. So they're getting access to very, very high-quality physics systems, AI systems, all that type of thing."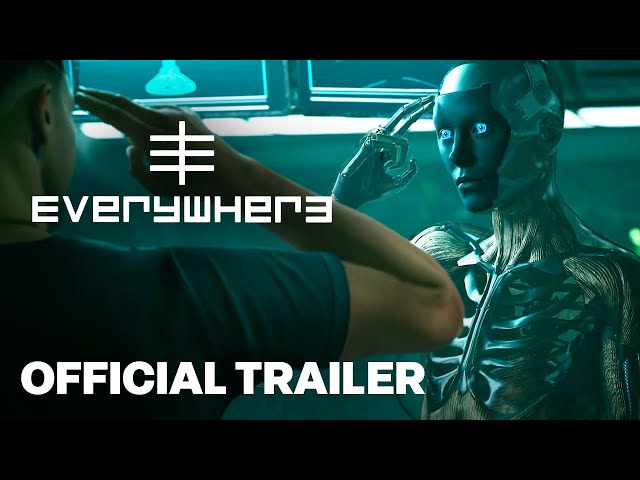 MindsEye is a game-within-a-game, using Everywhere's metaverse-like approach to distribute the game in a different way. You'll only be able to play MindsEye within Everywhere, which assistant game director Adam Whiting describes as "a brand-new triple-A action-adventure game, with the highest-quality cinematics and visuals, that is, obviously, the latest game by Leslie Benzies." Narrative specifics are under wraps for MindsEye, but we do know it'll be an episodic espionage adventure, complete with high-tech cinematics and Bond-like action.
"We've got eight episodes planned. Each one is going to have a different type of gameplay. It'll be set in a different place and time, but they're all connected," says Benzies. Whether MindsEye will adopt an open-world approach like Everywhere itself is another matter according to Benzies, as he jokes: "I'm not sure if we're saying that […] we're not talking about that." Whiting notes that Everywhere will include both free-to-play and "premium" elements, but it isn't clear how this will be implemented at this moment in time.
Everywhere has yet to be confirmed for platforms like PS5 or Xbox Series X|S, but for now, we can speculate it'll be one of many upcoming PS5 games to get excited for. So don't miss out on the Everywhere release date. The latest issue of EDGE magazine (issue #383) is on sale now, and you can buy it here.