We know this goes without saying, but FromSoftware's Elden Ring isn't just one of the best RPG games out there right now, it's one of the best games of all time. So, where's the sequel announcement? Okay, we know we're still waiting for some Elden Ring DLC release date confirmation, but there's still only so much post-launch content can do. We deserve an Elden Ring sequel and, while we might have to wait quite a while for one, it does sound like one is on the cards – thanks to this new physical strategy guide.
As highlighted by Elden Ring fan 'Jack_Packauge' online, volume 2 of Future Press' official Elden Ring strategy guide – subtitled "Shards of the Shattering" – is here and with it comes a new interview with FromSoftware president Hidetaka Miyazaki. Although we don't know the context of the quote, the Reddit user claims that a number of key reveals and lore explainers – relating to things like the Roundtable Hold – are being saved for "future games".
Now, as of right now, we can't quite confirm the legitimacy of this claim. So, it's worth taking it with quite a large pinch of salt. However, this claim's strange balance between non-specific information and a very specific reference to a part of Elden Ring that – and sorry for the Erdtree pun – stumps fans leads us to believe that this is more true than not.
Of course, though, this could be a reference to FromSoftware's upcoming Elden Ring expansion: Shadow of the Erdtree. Without Miyazaki's direct quote and the context of the response, it's hard to tell. However, it's hard to deny that this is an exciting teaser that a sequel to Elden Ring could-indeed be on the way – eventually. It's also worth keeping in mind that FromSoftware brought on A Song Of Ice And Fire author G. R. R. Martin to construct the stories and lore Elden Ring is built on. They're full of mystery, intrigue, and interesting details. We can't imagine FromSoftware would want to restrict Martin's work to just one game – even if it is as good as Elden Ring is.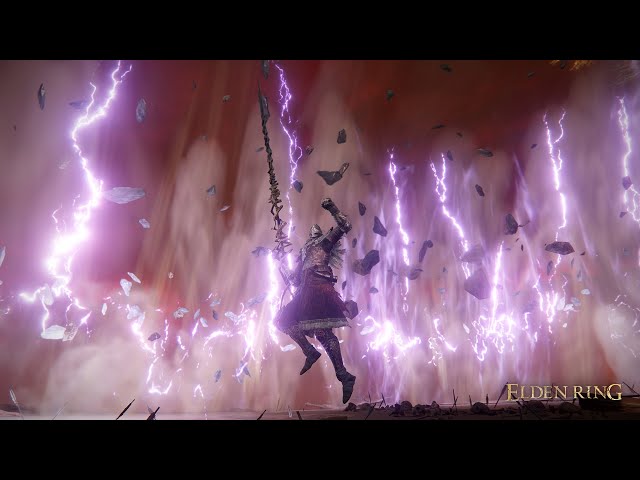 When that sequel arrives, though (if we are indeed getting one) really is anyone's guess. The Armored Core 6 release date is on the horizon and – as unlikely as it sounds now – there's nothing to say FromSoftware won't surprise us all with a sequel to Bloodborne. Only time will tell, really.
If you want to pick up these official strategy guides for yourself, you can find both Volume One, named "The Lands Between", and Volume Two, named "Shards of the Shattering" below:
With each one coming out almost ten months apart, there's no telling if and when a third volume will be available. We can imagine, though, we will see it release at some point in Summer 2024 – looking at the gap between Volume One and Volume Two.
Elden Ring is one of the best open world games available right now, but Remnant 2 does succeed where Elden Ring stumbles in this key area. So, there's still room to improve when the sequel rolls around – just saying, FromSoft. Cough, cough. Please make a sequel.