The FIFA games are up there with some of the best football games ever, and they have always had a unique identity. Part of that is having an inspirational player grace the cover. A spiritual successor to FIFA 23 after parting ways with the organization, EA Sports FC is on the way, and it appears we now have our EA Sports FC cover star – according to fresh EA Sports FC leaks.
The EA Sports FC cover star is Erling Haaland, according to known leaker 'billbil_kun'.
The leaker claims they have seen the EA Sports FC cover artwork, but despite not sharing it, Manchester City striker Erling Haaland will be front and center: "In order to respect copyright, we have chosen […] not to share it […] Having won his first Champions League title this year. Yes, yes, it is Erling Haaland, star player of Manchester City!"
Billbil_Kun alleges the EA Sports cover sees Haaland in the heat of the game, about to smash one into the goal. Pretty standard FIFA-style stuff, but hopefully along with EA Sports FC rebrand, it'll be an aesthetically pleasing cover. However, Haaland's standard artwork allegedly will not be featured on the Ultimate Edition.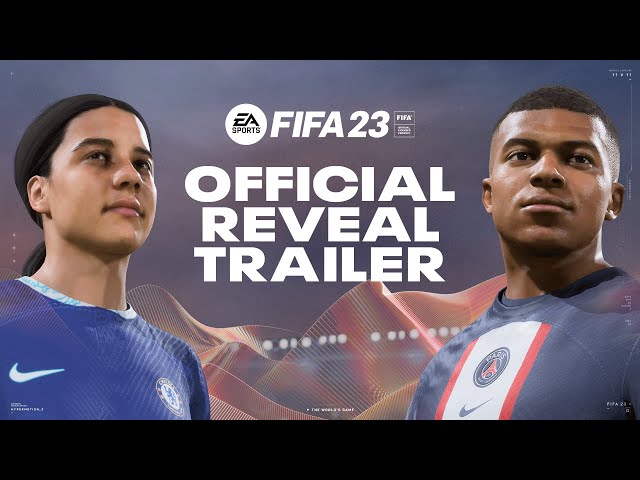 "Although he is front and center on the cover, he will feature there along with 30 other female and male icons of professional football [on the Ultimate Edition]." With rumors surrounding the EA Sports FC release date increasing, it is only a matter of time before we see what EA Sports is crafting for the image of the new sports game franchise.
Haaland has a long way to go when it comes to appearing frequently on covers. Throughout the entire existence of the FIFA game franchise, it is none other than former Manchester United legend Wayne Rooney who holds the record for most appearances on a FIFA game cover. If you want to take a trip down memory lane, then glancing at every FIFA cover star in order will tick that box for you.
It'd be ace to see EA return to the vibrancy and in-your-face appeal of the FIFA Street series cover-wise. Look at that magnificent cover above. Or, you know, make a brand-new FIFA Street game because it is well overdue. Nevertheless, EA Sports FC is among many upcoming PS5 games to dive into this year, so be sure to keep track.