When is the Dune Awakening release date? Hot off the critically acclaimed Dune film by Denis Villeneuve, Funcom's Dune Awakening certainly holds promise. Here's the latest news on the awaited survival MMO, including Dune Awakening release date speculation.
Below you will find everything we currently know about Funcom's Dune Awakening open-world survival MMO, including release speculation, possible story threads, along with gameplay details.
Dune Awakening release date speculation
Dune Awakening does not currently have a confirmed release date for PC, PS5, or Xbox, though we believe it could be released into early access in late 2023 or in 2024, with beta sign-ups already available.
Dune Awakening could see early access in late 2023 or in 2024, once the game gets further along, particularly since beta sign-ups are available via the Dune Awakening website. However, expect to wait a bit longer after that date for the full release to arrive, possibly even a full year as Funcom works to further develop the game to be ready for release.
When Dune Awakening does release, players can expect to play it on all major platforms, including PC via Steam, PlayStation 5, and Xbox Series X|S. Given Dune Awakening is an open-world survival MMO, being able to experience it on more than just PC is a rare treat, though one Funcom did with their previous game, Conan Exiles.
Dune Awakening story
Story in survival MMOs is often an afterthought, though Dune Awakening seems to emphasise a main story. As The Sleeper, your journey begins on Arrakis, the iconic desert world we're familiar with from Dune's established universe. Dune: Awakening will allow us to explore the landscapes and wildlife of Arrakis first-hand, from deep canyons and rolling dunes, to ancient Ecology Labs buried under the sand.
Here, you will also meet characters from both the books and films. Who those characters are we do not yet know, though, given how quickly things go bad for Dune protagonist Paul and the Atreides family, it would be a surprise to interact with this cast of characters directly.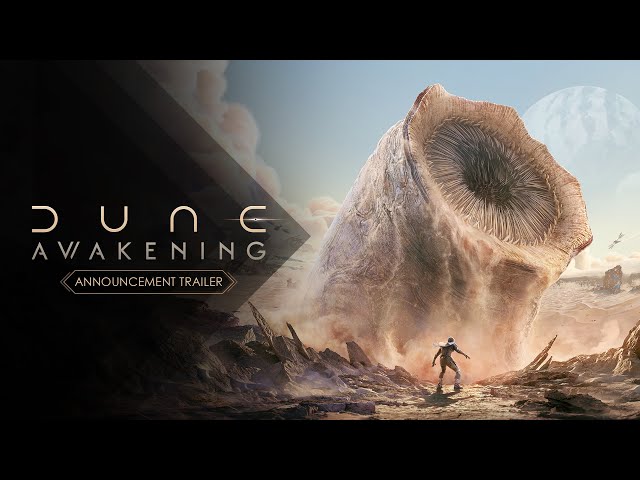 Nevertheless, the Dune Awakening story holds promise in expanding the Dune universe into a new medium, where we'll meet new allies and enemies to 'uncover the mystery that lies just beneath the surface of the sands', according to the Dune Awakening website.
Dune Awakening gameplay
In Dune Awakening, players will fight to survive the hostile environment of Arrakis, alongside the threat of other players. Like with the best PS5 survival games and best Xbox survival games, you will search for supplies like water and other valuable natural resources, and build shelters to protect yourself from the sun, treacherous sandstorms, and deadly gigantic sandworms. Crafting will play a major role in progression and survival, with players being able to craft new weapons, armour, vehicles, attachments, modifications, and more to improve their characters.
Furthermore, beyond The Shield Wall, massive Coriolis storms routinely alter the landscape to uncover new secrets. It would seem that this area will change every so often, giving players the opportunity to delve deeper into Arrakis in search of the best resources and secrets the game has to offer, perhaps even the rarest schematics.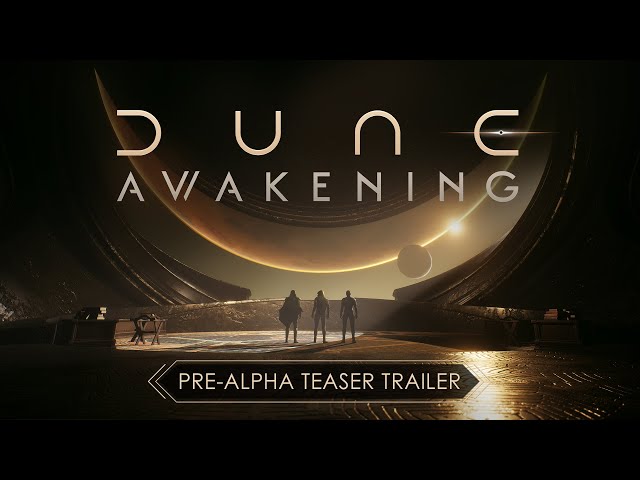 In terms of combat, Dune Awakening will offer third-person combat including melee and ranged options. To spice things up, Dune Awakening will also have interplay between infantry, ground, and flying vehicles, such as the iconic Ornithopters, helicopters that look like giant dragonflies.
As with the Dune books and films, controlling Spice is the ultimate goal. Players will search for Spice in the desert to harvest the most valuable resource in the galaxy. Spice will seemingly act as a source of conflict in the game, with players making groups to fight over the Spice, or sneaking by to scavenge what you can. Spice can be sold or used to 'expand your potential at the cost of addiction', according to Funcom. This is also where Dune Awakening's guild system will come into play, with the option of creating and growing a player guild into a Minor House in the Dune universe, asserting your control over Arrakis' valuable resources.
That's everything we currently know about this new exploration of the Dune universe ahead of the Dune Awakening release date. If you're into survival games, check out the Ark Survival Ascended release date as for for the latest on the unique dinosaur survival game.