Are you wondering what are the ways to get Diablo 4 beta codes? Thankfully, there are more than a few options to land yourself a code no matter where you are and this article will take you through them so you can enter hell yourself.
With the codes for the Diablo 4 beta, you will be able to play and check out the game a week before everyone else. This will let you get to grips with the Diablo 4 classes, find one that is suitable for you, or just put together a build for one of the higher Diablo 4 World Tiers.
How to get Diablo 4 beta codes
To get Diablo 4 beta codes you need to do the following:
Pre-order a version of the game
Buy any sandwich from KFC (US)
Obtain yours from O2 Priority (UK)
Grab one from social media
Note that codes are no longer required as the beta has ended and they are not needed for the Server Slam.
The easiest way to grab one will be from either KFC or O2 Priority if you happen to find yourself already a part of the service or heading to the fast-food restaurant. Otherwise, grabbing one by pre-ordering the game is your next best bet.
Pre-ordering from your platform's digital store will not allow you to get a refund if you don't want the full game. Therefore, opting for a retail version of the game might be better, although getting beta access is more of a battle as you wait for your code to be delivered.
Finally, if all the other options have been expended, grabbing one from social media is your last opportunity. You will find official platform accounts, the Diablo account, and content creators handing out keys all weekend, so be sure to keep an eye out. Once you have your code you can redeem it on the Blizzard website here.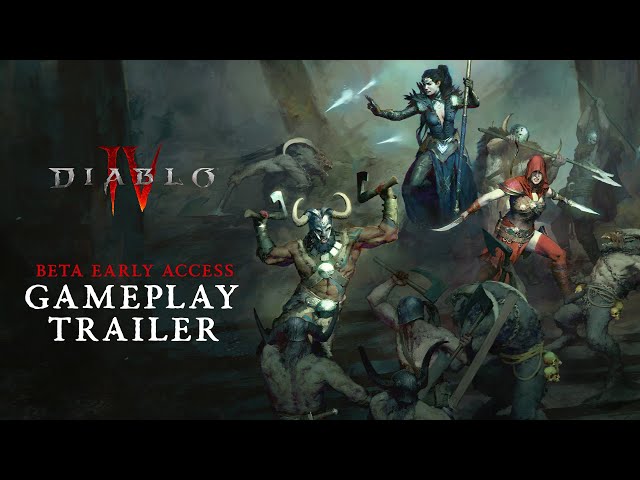 That is all the ways you can get yourself Diablo 4 beta codes. Fear not if you don't grab one however as the open beta will kick off a week later for you to jump in and play even if you don't have a code, so be sure to check out the Diablo 4 beta start time. If you are jumping in, also read through our guide on the Diablo 4 map to get you started.