After a year of experimentation and tweaks to the formula, Destiny 2 Lightfall will have fewer craftable weapons than we've seen during The Witch Queen, Bungie has revealed. While Bungie has worked hard to tune the crafting system, it appears Lightfall will see Destiny 2 take the middle ground between making most of the weapons the game has to offer craftable and leaving all weapon perk rolls up to random loot drops.
In a massive blog post looking ahead to the next 12 months of Destiny 2 and the Lightfall expansion, game director Joe Blackburn explains why the pool of craftable weapons will decrease and why "more of [Destiny 2's] weapons with long term sources" will revert back to randomly-rolled perks.
"While we love having some sources of deterministic perks, we've found that the route to getting the weapons you want to craft can be too random," Blackburn says. "At the same time, we also believe that weapon crafting being a part of so many of our weapon chases has diminished the joy of simply getting a great perk roll as a drop."
However, even if you find a non-craftable weapon with the perfect roll, there will still be a beneficial aspect of the crafting system that you can potentially tap into.
In order to make random-roll weapons as valuable and strong as craftable ones, they will still get access to enhanced perks and properties. Just like a craftable weapon, you can use it in activities to level it up, and then upgrade the perks it has to become the enhanced versions of those perks.
"Enhancing allows your dropped weapon to start levelling up, use mementos, and gain access to both enhanced perks and enhanced intrinsic properties, but only the enhanced versions of the perks and Masterwork that are already on the version of the weapon you are enhancing," Blackburn explains.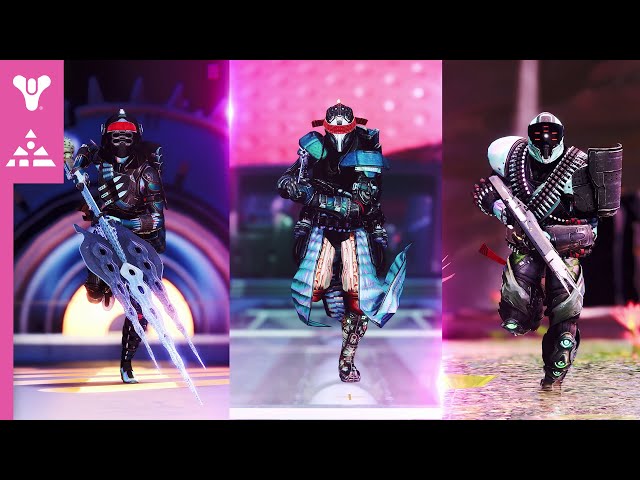 This feature is not going to be available straight away on the Destiny 2 Lightfall release date, but will slowly roll out during the expansion. This will apparently roll out during Season of the Deep, the second season of the new expansion, and will begin by targeting Adept weapons from the Lightfall Raid.
Also coming in Season of the Deep is the ability to "activate Deepsight on any craftable weapon [you] do not have the pattern for." It's not clear exactly how this mechanic will work at this stage.
A further crafting quality-of-life change coming to Lightfall is that a red-bordered Deepsight variant of a weapon will stop dropping for you once you've completed the crafting pattern for that weapon.
While, currently, extra Deepsight weapons can still be useful for extracting crafting materials, Bungie announced recently that those materials are to be scrapped at some point during Lightfall.
So, while Destiny 2 is somewhat leaning back into its long history of chasing loot to get your god rolls, crafting is still here to stay – plus, the desirable aspect of crafting (the enhanced perks) will still be accessible for non-craftable weapons in some capacity too. Hopefully this middle ground will keep players happy and provide more variety when trying to find the perfect version of the best Destiny 2 weapons.