The galaxy is about to change forever in Destiny 2. Familiar faces from the past are seemingly back from the dead and a new threat looms in the distance as the Destiny 2 The Final Shape release date approaches. Now that Lightfall is behind us, you might be hoping for The Final Shape to make up for its shortcomings, but it might not be as substantial as you're hoping it will be.
Notable Destiny 2 leaker 'Liz' aka 'DestinyLeaks', The Final Shape will "probably be a bit bigger than Lightfall" but not by much, according to a recent post in their Discord server. Though we're yet to see an in-depth look at the upcoming expansion, it is possible that the development of Marathon is a factor affecting The Final Shape.
Nevertheless, game director Joe Blackburn promises in the recent State of the Game blog post that "the team is laser-focused on ensuring the connective tissue in our storytelling between Seasons 20-23 and The Final Shape is more impactful than last year's Seasons were leading up to Lightfall."
Players can expect "important moments designed to capture players' imaginations and move the saga forward with each beat" with the release of Season 22 and beyond. In a further bid to put the minds of players at ease, clarifies that "The Final Shape and its raid will provide a climactic conclusion to the Light and Darkness Saga before we look ahead to what comes next in Destiny 2."
Despite Destiny 2 being one of the best FPS games around, Lightfall didn't quite meet the mark for long-time players. Our own Destiny 2 Lightfall review praises its Neomuna and the new Strand ability but notes its lackluster campaign. However, despite Liz's comments on The Final Shape, the future might be brighter for Destiny in the weeks to come.
The Destiny 2 Season 22 release date isn't far away now, and while its bad news for Gambit fans, it is great news for those of you who like to dip into Destiny at your own pace. "We're confirming today that we also won't be raising the Power level cap in Season 22. We've seen a ton of positive feedback on this decision from players who appreciate being able to play at their own pace, rather than feeling compelled to chase Pinnacles each week," says Blackburn.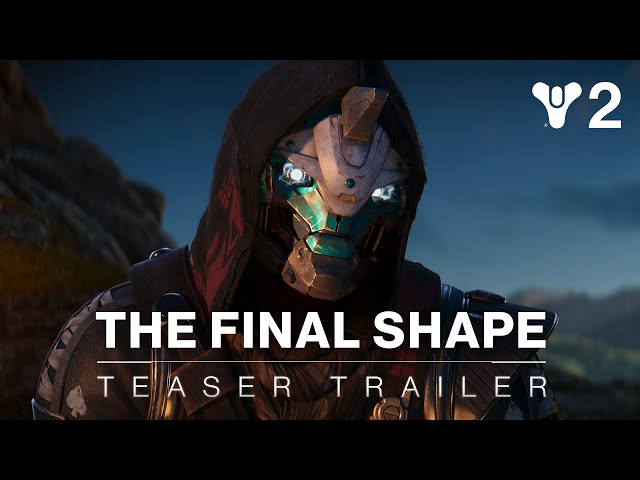 Wherever the galactic road takes us in Destiny 2, we'll be right there with you on your adventure. But if you're looking ahead to the future, don't forget to keep up the next Bungie adventure, as we anticipate the Marathon release date.