Call of Duty Warzone players are in for a treat next season – things are really starting to heat up in Caldera. With Nazis releasing Nebula bombs around the world – Caldera included – and another batch of weapons being added to your Second World War arsenal, the Warzone Season 3 release date can't come soon enough. But, when is it actually coming? That's the question we're here to answer.
Thankfully, the Warzone Pacific Season 3 release date isn't a mystery – following the 'Classified Arms' cinematic trailer. We don't know exactly what to expect yet, but Captain Butcher has introduced the world to Task Force Harpy and the three new operators we're expecting to see join Warzone and Call of Duty Vanguard in the coming weeks.
However, there's more to it than that. So, keep reading for everything you need to know about the release date, any trailers that have been released, and the latest leaks and rumours on all the content coming in the next season.
Warzone Season 3 release date
The wait is almost over! It has been confirmed that the Call of Duty Warzone Season 3 release date is on April 27, 2022.
As for the Warzone Season 3 release time, we're expecting things to be released according to the schedule Raven Software has followed for the last several major updates – Season 3 starts at 09:00 PST / 12:00 EST / 16:00 GMT.
Warzone Season 3 trailers
As mentioned above, Call of Duty has released the Warzone Pacific Season 3 cinematic trailer and revealed that it's subtitled 'Classified Arms'. You can check out the trailer below: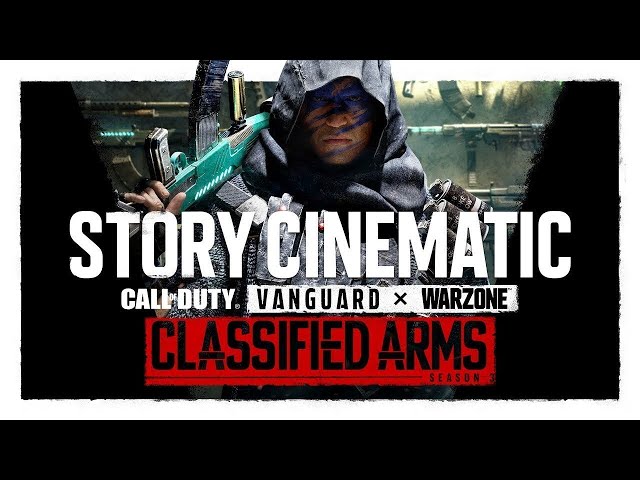 In the trailer, Captain Butcher reveals that the Nazis have unleashed Nebula bombs across the world – and Caldera has been hit. We then follow Task Force Harpy as they intercept a package and search for the origins of a strange signal. The trailer ends with a hint that something big is coming.
Warzone Season 3 leaks and rumours
At the moment, the only Warzone Pacific Season 3 leaks and rumours we've seen so far are related to Godzilla, the legendary kaiju, and his appearance in-game.
In February 2022, known leaker Tom Henderson reported that Godzilla and King Kong were coming to Warzone in the future. Now, Call of Duty fan 'HeckinBrandon' has ran an unusual sound shared from the Call of Duty twitter account through Audacity and revealed the message "monsters are real" hidden within.
I checked it on Audacity, looks like it says "Monsters are real" pic.twitter.com/mLdLJydyEg

— HeckinBrandon (@HeckinBrandon) April 13, 2022
When you compare Godzilla's traditional origin story with what's going on in Caldera, it's clear to see some similarities – and not impossible to think that a certain kaiju might be appearing in some capacity during Warzone Pacific Season 3 and beyond.
But, for now, that's all we know about the Warzone Pacific Season 3 release date – and everything else we know about all the content that's coming in the next title update. We don't know how this is going to affect the Warzone Meta, but it's always handy to keep track of the best Warzone guns and the best Warzone loadouts before you drop into Caldera.