When is the Warzone 2 Season 3 release time? Well, it's time to clear out some digital storage space as that Warzone 2 Season 3 update is on the way – and you really don't have long to wait. If you're someone who likes dropping into Al Mazrah on DMZ, there's quite a lot to look forward to and this update is going to be one you want to pay attention to. That begs the question: when is this update dropping?
Well, you'll be pleased to know that the Warzone 2 Season 3 release time is 10:00 PST / 13:00 EST / 18:00 BST on April 12. This has been confirmed by this Call of Duty Blog post, which we'll summarise below – if you don't fancy reading through it all yourself.
Battle royale players are going to be able to jump into Massive Resurgence, a new mode that brings the smaller-scale Resurgence format to Al Mazrah with 150-player lobbies, and a new-and-improved Plunder. The standard battle royale playlists are also getting Redeploy Drones from Ashika Island, Tempered Plate Carriers from Caldera, and UAV Towers from DMZ.
As with the multiplayer component, you'll also be able to take advantage of all the new Warzone 2 Season 3 guns and weapons with two new operators: Alejandro, and Valeria.
However, that's not all – and DMZ fans are really winning with this update. The Warzone 2 Season 3 update lets you fly your own DMZ exfil chopper; it's also introducing new variant Plate Carriers with unique perks and two new backpack types: Secure, and Scavenge.
DMZ players will also be able to craft a certain selection of items at Buy Stations with your junk items thanks to a new bartering system. Or, you can sell them and head to a Workbench to buy attachments for your looted weapons.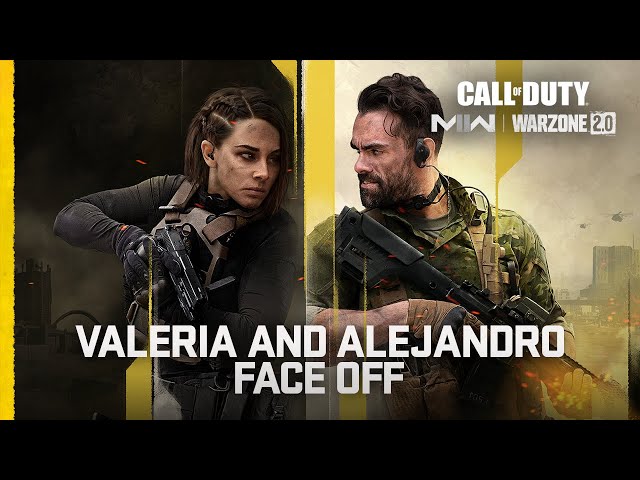 Of course, this has it's perks, but you should think about what you're spending your money on. Why? Well, DMZ is also getting an Active Duty Operators system. This essentially introduces a loadout system to DMZ where loot is attached to the operator you use. While this does sound restrictive, it should encourage players to think more about their builds going into DMZ matches – and makes each death even more impactful than before.
Warzone 2 Ranked has been confirmed for the battle royale's Season 3 update, too. But, the Warzone 2 Ranked release date is a little ways away yet. For now, why not check out our loadout suggestions for the best Warzone 2 guns and read up on why Warzone 2 DMZ is getting the extraction shooter formula just right.