The first-person shooter genre was birthed by high-school students Steve Colley, Greg Thompson, and Howard Palmer as part of a NASA work-study program back in the 1970s. They created Maze War, an FPS game that challenged you to make your way out of several mazes while taking down enemy waves. Maze War eventually paved the way for games like DOOM and Wolfenstein, which popularized the FPS genre and inspired developers to get creative.
Over the last couple of years, that creativity has led to the rise of battle royales, looter shooters, and tactical shooters, which have dominated best FPS games lists. Now though, it looks like we are witnessing the birth of yet another subgenre that wants to compete for player attention: the extraction shooter. This subgenre essentially brings the best bits of looter shooters, survival games, and battle royales together, making a whole new subset of FPS games to enjoy.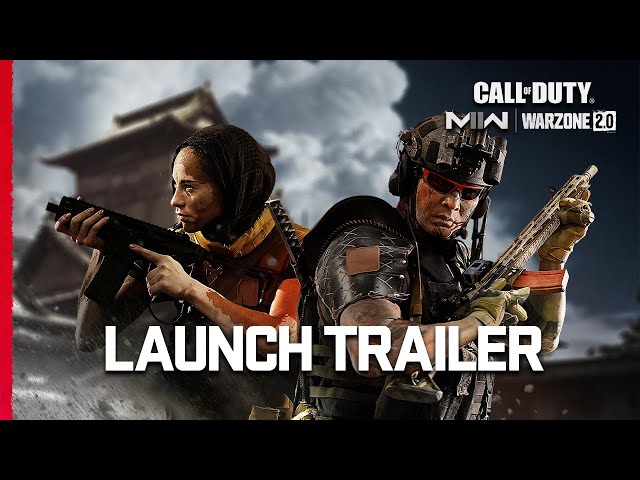 Since the release of Escape From Tarkov, a hardcore extraction shooter with gritty gunplay, a number of major publishers have taken notice of its presence and are trying to emulate its success. Krafton, the publisher behind PUBG Battlegrounds, has revealed it is creating an EFT competitor, codenamed Project Black Budget, with an "ever-changing PvPvE open world and satisfying gunplay".
Dark and Darker is a first-person fantasy adventure game by Ironmace that also seeks to offer a hardcore first-person experience. Chuck games like Hunt: Showdown, The Cycle: Frontier, and Second Extinction into the mix, and it's clear developers are trying to grab valuable real estate in the market while they can. However, it's actually Call of Duty Warzone 2's DMZ mode that serves as the best introduction to the subgenre looking to set the FPS industry alight.
Warzone 2.0 DMZ's approachability is a major strength
Escape From Tarkov is a fantastic hardcore extraction shooter but it can be difficult to get into due to its complex mechanics, high skill ceiling, and cost of entry. Call of Duty's DMZ mode, on the other hand, is free with Warzone 2, allowing you to dig into the genre without any upfront costs.
But why is it the premiere experience for newcomers? Well, the extraction shooter genre involves both PvE and PvP action, allowing you to handcraft your experiences. Depending on how successful you've been, you can bring in loot that you've extracted from previous games, allowing you to go in more equipped than before. Similarly, you can also lose it all on the battlefield – giving the genre a different element of risk that you simply won't find in battle royales. With DMZ, all of this is present, except it's much more user-friendly.
The mode lacks complex mechanics that are present in other titles in the space, and its ammo and attachment systems are very easy to get into, unlike Tarkov. You have access to a large arsenal of unlockable weapons that you can earn by completing quests or by discovering them in-game. And if you find yourself without any loot to bring to a session, the game gives you a basic random loadout to stop you from bottoming out – a real risk in games like Tarkov.
With progress being shared by all players in a group, completing quests as a new player is a breeze. And if you feel anxious about the PvP side of DMZ, the game's proximity chat can lead to you teaming up with strangers.
DMZ is a technically sound experience
Call of Duty has been in the FPS space for two decades and Activision has gotten its net code down to a science. While not always perfect, DMZ's servers and net code are top-notch and hit registration is never a complaint.
Dark and Darker and Escape From Tarkov can be frustrating at times due to how laggy hit registration is, something I am yet to experience in DMZ. There is also a peeker's advantage in Tarkov and someone with higher ping may end up killing you in-game unfairly – causing you to lose everything on your person at that time.
Another avenue where DMZ outshines the competition is with its PvE experiences. The boss fights are a lot of fun to engage with, especially after recent tweaks to the AI In Season 2. Many might argue that DMZ caters to casuals while its competitors are meant to be enjoyed by the more hardcore audience, but, in my opinion, it's only a good thing that newcomers have a triple-A game that can introduce them to the genre without any added frustrations.
DMZ is also being continually supported with new seasonal content, and Warzone 2 Season 3 shows just how committed Activision is, with a new Barter System, workbenches to allow for more weapon customisation, new factions and bosses, and more.
Sure, DMZ does have some funky AI at times, with instances of PvE enemies walking through walls, but it is a largely polished experience. I personally do not experience lags, stutters, or server issues and it runs as flawlessly as Warzone 2 and Modern Warfare 2's multiplayer modes.
While it's not a perfect extraction shooter and has room to improve, DMZ is the premiere experience for newcomers looking to get a taste of the genre turning heads online. If that means players can get more hands-on experience without dipping in and out of more challenging games, then I'm all for it.