Well, would you look at that. The Warzone 2 Season 2 Reloaded patch notes have just dropped and there's a whole host of weapon changes coming to the free-to-play battle royale shooter. If you're a fan of this FPS, though, you're going to want to know that the recently-added KV Broadside shotgun is being hit with a huge nerf in the latest update – alongside a few other changes. We have everything you need to know below.
We know a KV Broadside nerf sucks, but it's not all bad. As you can see for yourself in these Warzone 2 Season 2 Reloaded patch notes from the Call of Duty Blog, you can see that the KV Broadside shotgun will deal reduced lower torso damage. Not only this, but both the 12 Guage Ammo and the Dragon's Breath Ammo is going to deal reduced damage – at all ranges.
When you marry these two together (congratulations) and couple it with the minor increase to flinch on all shotguns, it's safe to say that this could have a devastating effect on the KV Broadside. So, it's time to check out your best Warzone 2 KV Broadside loadout and see what needs changing.
Oh, and this isn't the only weapon being nerfed – as you might already suspect. You're going to need to change up your best Warzone 2 RAAL MG loadouts going forwards as this light machine gun has increased recoil, reduced upper torso and headshot damage, and reduced damage range.
This is actually something shared by the Sakin MG38 – the reduced damage range, that is. So, we could see the best light machine gun in Warzone 2 emerge as something entirely unexpected in the coming days.
On top of this, the Lachmann Sub will be moving forward (slowly) with reduced movement speed and reduced ADS speed. However, it will have improved recoil control – so, that's something to take into account when you're setting up your next best Warzone 2 Lachmann Sub loadout.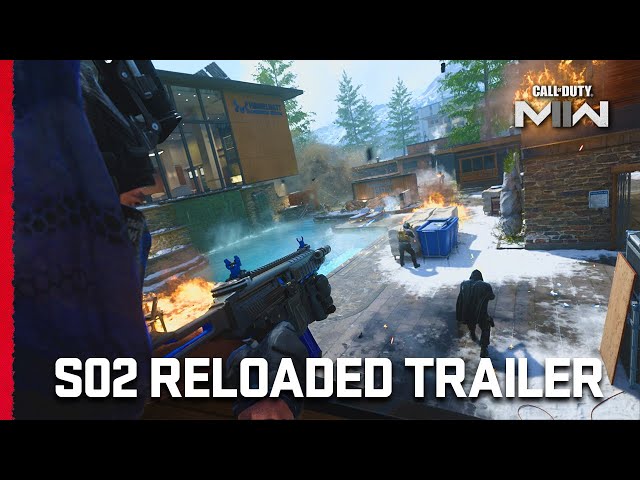 The Warzone 2 Season 2 Reloaded patch notes also go over a few more minor tweaks to the MX9, a small BAS-p buff, a little bit of an RPK nerf, and more. There's a whole host of attachment changes, too – so, it's well worth checking them out for yourself.
However, there is also a sneaky new Warzone 2 setting that will save you from flashbang blindness and a handful of quality of life updates that should continue to improve the experience for players. So, whether you're someone who prefers Al Mazrah or Ashika Island, it's time to prepare loadouts for some of the best Warzone 2 guns and jump into the second half of a fairly strong second season.