If you're using a light machine gun in a battle royale game like Warzone 2, there's really only one thing you need it to do: deal a lot of damage. Thankfully, that's what the RAAL MG will do – with the right attachments. You'll be cracking Armor Plates in no-time. So, here's the best Warzone 2 RAAL MG loadout and class setup ahead of your next game in Al Mazrah.
When you're using a weapon like the RAAL MG, you're never going to be able to match the mobility on offer with a weapon like the best Warzone 2 SMG available. However, with the right attachments, you'll find that this challenges any one of the best Warzone 2 guns when it comes to sheer damage output. We could even see this LMG finding a firm place in the Warzone 2 meta once people get their hands on it.
Best Warzone 2 RAAL MG loadout
Here's everything you need to know about throwing together the best Warzone 2 RAAL MG loadout and which attachments you need, thanks to Call of Duty content creator 'Bipolarr':
Laser: FSS OLE-V Laser
Optic: Cronen Mini Pro
Stock: Demo Nimble Stock
Ammunition: .338 Mag Hight Velocity
Rear Grip: STIP-40 Grip
Now, we know this light machine gun isn't going to be light. But, you will find that it shreds – and that's what we're all here for really, right?
The ammunition attachment might seem unusual, but it improves this weapon's bullet velocity and – when coupled with the naturally high damage range it offers – should help your TTK in-game.
The STIP-40 Grip is going to boost recoil control while the Demo Nimble Stock improves your mobility – both of which compensating for the weaknesses of this weapon. Finally, the FSS OLE-V Laser will improve aim down sight speed, which should help you snap onto enemies that push you.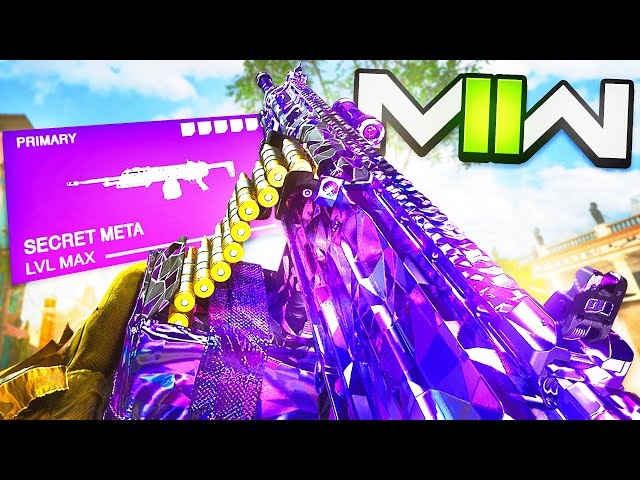 Well, that's all there is to it when it comes to this light machine gun. We know the RAAL MG is just one small part of a full loadout, but using this build is going to have you well on the way to having one of the best Warzone 2 loadouts available ahead of your next drop into Al Mazrah.
Best Warzone 2 RAAL MG class setup
Looking at this class' secondary weapon options, we recommend taking something a little lighter with you into battle – given the fact that the RAAL MG is a fairly heavy weapon.
Thankfully, there are quite a few options when it comes to lighter weapons. You could opt for the best Warzone 2 Lachmann Sub loadout or the best Warzone 2 PDSW 528 loadout. Hell, it would even be worth considering one of the best Warzone 2 shotguns – like the best Warzone 2 Bryson 800 loadout. If you're someone who still wants to keep their distance, an SMG would be the way forward. However, a shotgun is far from a bad pairing if you want to balance the stopping power of the RAAL MG with something you can push interiors with.
When it comes to equipment, there really are only two options that make sense for a battle royale situation like Warzone 2. In the lethal slot, we recommend you use a Drill Charge – something that will help you deliver precision explosive damage from further away than you would be able to with a semtex – and the Heartbeat Sensor is the best option for your tactical slot – even if does have a limited use time now.
The perk package selection for this class is limited to the Weapons Specialist perk package, thanks to the need for Overkill. However, this does offer up Strong Arm, Spotter, and Survivor. So, you should be able to keep track of your enemies and eliminate them. It's a win-win, really.
But, that's pretty much all there is to it. If you don't think the RAAL MG is one of the best Warzone 2 LMG options available, you should check out the best Warzone 2 Sakin MG38 loadout or the best Warzone 2 RPK loadout right here. It's also worth checking out the best Warzone 2 settings here – you never know what might help you improve your game.