Following rumours earlier this week, Activision has confirmed that Modern Warfare 2 and Warzone 2 Season 2 is being delayed. However, it has also revealed that a new, smaller Warzone 2 map and Resurgence mode are coming to the battle royale.
Initially meant to drop on February 1, Season 2 will now be launching two weeks later on February 15. This mirrors what we saw at this time last year, with Season 2 of Warzone and Vanguard suffering a similar delay.
By pushing the new season back to February 15, Warzone 2 will now have to directly face one of its biggest competitors as it launches a day after the Apex Legends Season 16 release date.
It appears that Infinity Ward and Raven Software have a lot planned for this update, and with reports of declining player counts, it's going to need to be a big one to attract players back.
The official statement announcing the Season 2 delay confirms speculation that Warzone 2 is getting a second map alongside Al Mazrah, and it'll be a smaller-scale map that will play host to the Resurgence game mode. This will be great news for those who enjoyed playing faster-paced game modes like Resurgence on maps like Rebirth Island and Fortune's Keep in the original Warzone.
A follow-up tweet by Infinity Ward also teases some of the improvements that are coming to the battle royale, which include changes to "the gulag, looting, and loadouts".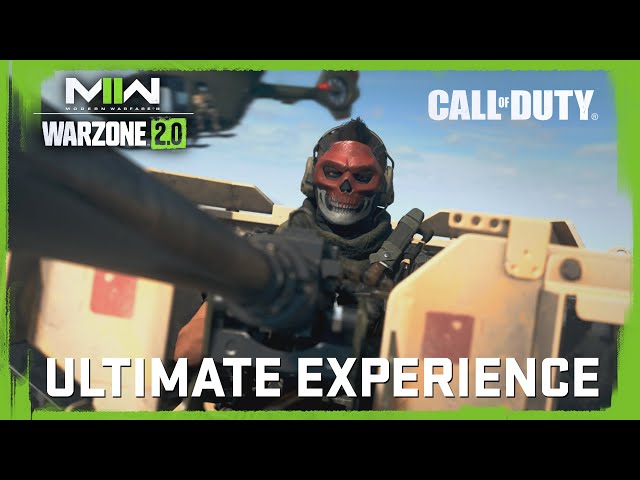 While the Warzone 2 meta has remained fairly untouched in recent weeks due to a variety of factors, it's probably safe to assume that Season 2 will bring about some major balance changes to some of the best Warzone 2 guns.
Over in Modern Warfare 2, the multiplayer experience will also be getting its long-awaited ranked mode alongside more new maps, weapons, and other content when Season 2 arrives.
While the communication will be appreciated by the community, the fact we are seeing an almost identical situation to last year's delays is concerning to say the least. Warzone 2 has not been the booming sequel to Warzone that many had hoped, with a lot of its gameplay evolutions missing the mark despite some great new innovations like DMZ mode. If you're still hunting for all the Warzone 2 DMZ key locations, we've got you covered.