Would you look at that, it's time to talk about Infinity Ward's battle royale shooter Warzone 2 and the absolute best Warzone 2 Loadout of the Week. In the last Best Loadout of the Week, we talked about one of the best Modern Warfare 2 Kastov 762 builds out there. This time, though, we're taking a look at some of the best Warzone 2 sniper rifles out there and what you need to equip if you want a one-shot kill sniper for Warzone 2. Well, the closest thing you can get to one anyway – after the nerf.
We know armour plates are a little annoying in a firefight and you can often find yourself taking an early trip to the Gulag – or the lobby – if you're caught one down. So, we're here to fill you in on how you can take the best Warzone 2 Victus XMR loadout and tweak it to become the closest thing to a one-shot weapon available right now.
We know, and we're sorry, but there's nothing we can do. One-shot sniper rifles have been nerfed massively over the last few weeks and we're not sure we'll ever see a true one-shot kill sniper rifle return. However, we are going to give you the closest thing you can get to that right now. It's also worth remembering that you can still get one-shot downs in Warzone 2 if your enemy has taken some damage – even just a little bit. So, it's not totally hopeless.
But, when we say "we", we really mean Call of Duty content creator 'JayWASD'. This Victus XMR build, which you can see below, will hit as hard as any sniper can in Warzone 2:
Optic: SP-X 80 6.6x
Laser: VLK LZR 7mw
Stock: XRK Rise 50
Rear Grip: Bruen Q900 Grip
Ammunition: .50 Cal High Velocity
With improved ADS speed and Sprint to Fire speed, you're looking at a sniper rifle that's going to be well-suited to Al Mazrah and Ashika Island. The ammunition choice will reduce your overall damage range, but it will make this weapon more effective at shorter ranges; so, just make sure you're not trying to snipe people from too far away and you shouldn't have any issues.
It's also worth noting that the default 13x scope is way too magnified for the Victus XMR. You're just not going to have the damage range to take advantge of that level of magnification. So, that's why something like the optic attachment suggested is a solid choice.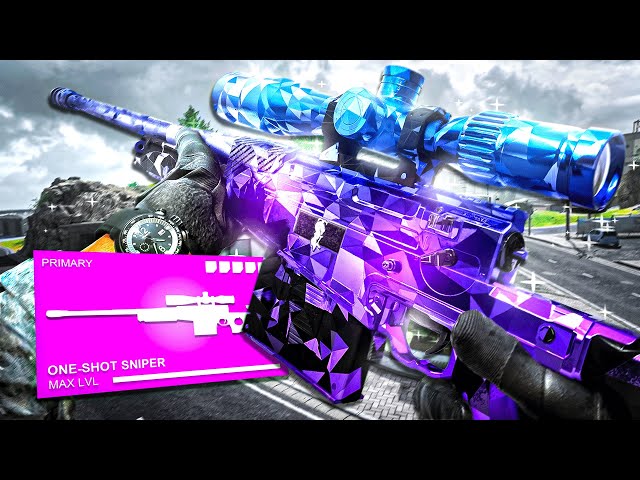 When it comes to the rest of your loadout, that's pretty-much up to you. We recommend checking out the best Warzone 2 Fennec 45 loadout or the best Warzone 2 Lachmann Sub loadout here – if you want something a little more close-quarters. However, the best Warzone 2 ISO Hemlock loadout or the best Warzone 2 M13b loadout shouldn't be ignored either.
Picking the right perk package, though, can be a tough one. However, anything with Ghost and Cold Blooded is a good idea as a sniper. But, we also recommend looking into other perks like Quick Fix and Double Time for any games on Ashika Island. You still need to be mobile with a sniper rifle, you know.
Is this one of the best Warzone 2 weapons out there? Who's to say, really. Will you have fun using it, though? Oh, absolutely.