Well, we know we don't need to tell you what time it is, but we're going to say it anyway: it's time for another entry into our Best Modern Warfare 2 Loadout of the Week series. Last week, we talked about an SO-14 build that could signpost the return of the DMR meta – but, we know a semi-automatic rifle isn't everyone's cup of tea. So, this week, we're going to talk about one of the best Modern Warfare 2 Kastov 762 loadouts out there right now. If you're a fan of an AK-47, you're going to like this.
But, what actually goes into a good Kastov 762 build nowadays and why should you care about it? Well, the long and short of it all is that the Kastov 762 hits hard for an assault rifle and you can find yourself clearing out multiple enemies with one magazine easily.
Of course, there is some recoil to contend with; but, the right selection of attachments can negate this enough to make this one of the best Modern Warfare 2 assault rifle options available and one weapon you should definitely check out.
For those right attachments, we're turning to Call of Duty content creator 'Cbass' for a fantastic Kastov 762 with minimal-ish recoil. It's an AK-47, okay? There's only so much you can do. Anyway, here's the build:
Optic: Cronen Mini Pro
Underbarrel: Phase-3 Grip
Muzzle: Sakin Tread-40
Rear Grip: True-TAC Grip
Stock: Kastov-rama
The stock attachment is going to worsen your aiming stability, but it will improve mobility and further counter any sluggishness you might suffer from using this heavier AR. The True-TAC Grip also improves ADS speeds, so you don't need to worry too much about that.
The Phase-3 Grip underbarrel attachment is going to add some much-need recoil stabilisation and improve this weapon's hip-fire accuracy – which should help you in any close-quarters firefights. Then, you need to be looking at the Sakin Tread-40 muzzle; this is arguably the most important attachment for this Kastov 762 build as it improves recoil control both horizontally and vertically.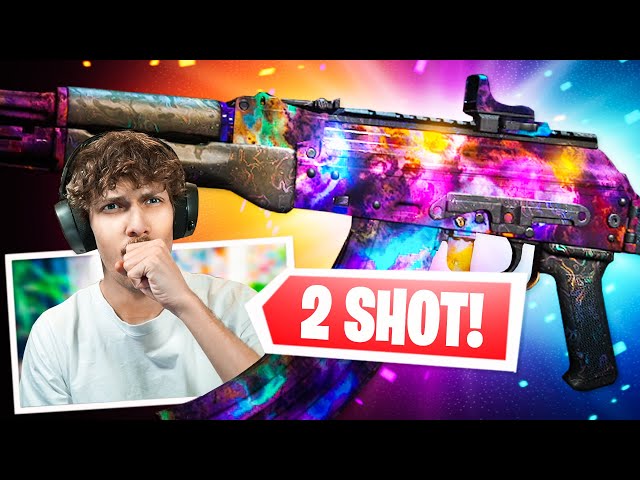 As for the rest of this class, the best secondary attachment remains the akimbo X13 auto pistols. We know we keep suggesting them, but they really are the best when it comes to close-range combat.
You can sort your own out with this build:
Muzzle: FT Steel Fire
Barrel: XRK Sidewinder-6 Slide
Laser: 1mw Pistol Laser
Magazine: 24 Round Mag
Rear Grip: Akimbo X13
The Kastov 762 is one of the best Modern Warfare 2 guns for a reason, but don't think this is going to make your life easy. Make sure you're choosing the a selection of the best Modern Warfare 2 perks to suit your playstyle and always keep a Stun Grenade to hand. They're useful in a pinch.