Anticipation for the next Call of Duty entry is high, and Slegdehammer Games needs to deliver the goods after reception to MW2 turned highly divisive. Modern Warfare 3 could join the best FPS games around in 2023 if it offers improved movement, and following new MW3 gameplay, COD players are already convinced that it could right the perceived wrongs of its predecessor.
Sledgehammer Games reveals a look into the MW2 map remasters, containing all 16 arenas from the 2009 FPS smash hit. The dynamite trio of Terminal, Rust, Highrise returns, and the game's refined traversal means you'll be getting a new perspective on them. Though it doesn't show much of the new Tactical Stance system, players like 'Xpertfusion3' are quick to praise the developer: "Thank you for making the movement and mantling a lot faster."
Sledgehammer reaffirms that MW3 will be attuned to what fans are after, responding to the player by saying that "movement feels even better than it looks." Over on the Modern Warfare 3 subreddit, fans are imagining the possibilities that the map changes will bring. "The fact that we can now quickly mantle and climb previously unreachable areas mean these maps will play VERY differently from before," says 'PM_Me_Cool_Things'.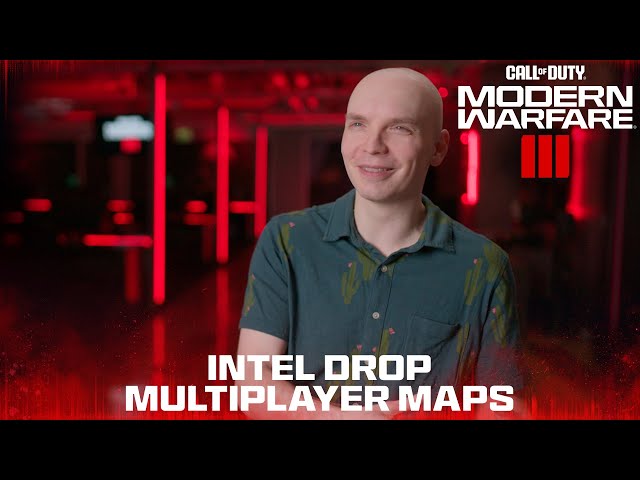 Modern Warfare 2 made new pushes forward with mantling onto ledges and including quick-draw attachments for sidearms, but the game's pace has remained a constant point of contention. To bridge that gap with their own iteration of COD movement, Sledgehammer explains their design ethos in the recent Intel Drop video. "We asked, 'What was good about the movement of older games? What was good about the gun play of older games?' And the same with the newer games," says design director Zach Hodson.
Hodson expresses that "there are places where the metrics of the level are adjusted to fit more modern gameplay […] but for the most part, it's going to feel incredibly similar. The biggest changes are in a fidelity sense." These maps also focus on graphical enhancements, such as variable-rate shading, to increase target acquisition across the battlefield.
The developer also confirms that reload cancels will return in MW3, as opposed to the phased reload animations seen in MW2. Infinity Ward ensured that reloads would continue their last animation if interrupted in MW2, whereas previous COD games would cancel the animation all together, making it quicker to fire shots urgently if needed.
Whether these movement changes amount to what Sledgehammer is promising remains to be seen, but it won't be long before you can play the game yourself. The MW3 beta is approaching, so don't hesitate to find out how to get a free MW3 beta code.