Modern Warfare 2 Season 3 is rolling out across PlayStation 5, Xbox Series X|S, and PC – though not without some significant changes. As expected with any major COD update, our favourite weapons are usually on the chopping block when it comes to firepower and this MW2 patch is no different. MW2 Season 3 includes several nerfs and buffs to popular weapons, so now might be the time to start exploring fresh Call of Duty meta loadouts.
The latest Modern Warfare 2 patch notes are out and we've got bad news for you RPK fans out there. It's getting a nerf again, but it isn't game-over just yet if you're planning to take your loadouts over to Warzone 2. However, it is worth noting that the RPK sees "close-mid damage slightly reduced" on the battlefield. While the RPK is a dependable weapon, losing those close-quarter skirmishes is always crushing, no matter what the map is.
If the RPK was getting stale for your playstyle, we'd recommend checking out the RAAL MG, based on the newest improvements to it per the patch notes. Despite a reduction in normal headshot damage, the LMG sees exceptional damage improvements across semi-auto upper-torso, semi-auto lower-torso and semi-auto headshots. Talk about bang for your buck.
There are plenty of new Modern Warfare 2 Season 3 guns to master, but if you're a fan of reliable and versatile weapons seen in previous updates, then the STB 556 has become an incredible contender going forward. The popular AR receives damage increase for the following areas:
Headshot Damage increased
Leg Damage increased
Lower Torso Damage increased
Mid-range Damage distance increased
Mid-range Damage reduced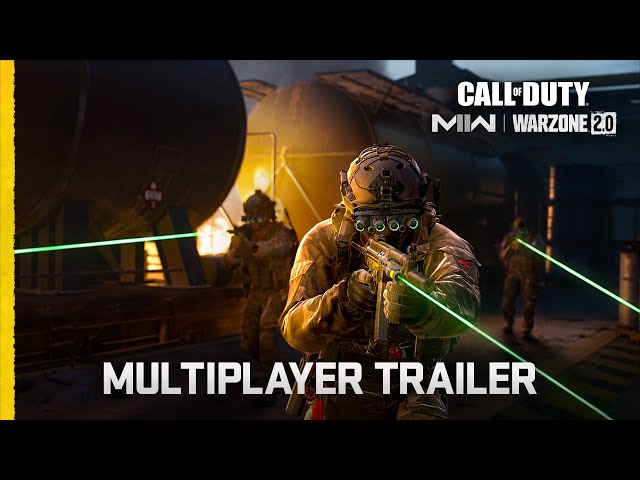 Elsewhere, a popular choice within the Modern Warfare 2 pantheon gets some much-needed TLC. The FTAC Recon is more powerful than ever as the developer confirms buffs for movement speed and three separate damage zones. Specifically, leg and upper-torso damage are on the up, while Warzone 2 sees minimum armour damage increases for the weapon too.
Fans of the M13B might want to take a moment to reflect too, as Infinity Ward confirms reductions to headshot and upper torso damage. As an accurate choice for any MW2 player out there, losing those valuable hits to the head could be a divisive choice going forward. To compensate for this, the M13B gets a buff for lower-torso and mid-range damage.
Modern Warfare 2 Season 3 might be a fine time to revisit the latest COD if you've been out of the loop recently. With nostalgia-filled COD store bundles and a way to get the Modern Warfare 2 Intervention, the tides are turning for COD.