We know it feels like we've been waiting a long time, but the latest Call of Duty Modern Warfare 2 patch notes are finally here and they're something you're going to want to read if you're a MW2 player who likes to dip into Ranked Play every once in a while. Why do we say that? Well, aside from the fact that Infinity Ward is completely removing the Kastov 762 assault rifle from Ranked Play – as per the updated CDL ruleset – it's also removing all weapon tuning.
Yes, you're reading that correctly. Any and all weapon tuning updates are being completely removed from Ranked Play – just like they're going to be unavailable in the CDL going forward. You can see the change for yourself in the Season 2 Reloaded patch notes on the Call of Duty Blog right here.
We know this is going to throw something of a spanner into the works of everyone's best Modern Warfare 2 loadouts – as a lot of those rely on some form of attachment tuning. However, we can't help but think it's going to make quite a few of the existing store bundles – and (probably) a lot of the upcoming ones – a little confusing.
Why are we bringing cosmetics into this? Well, we're talking about the "pro-tuned" weapon blueprints you so-often see in weapon-focused store bundles and some of the more expensive operator bundles. We don't know about you, but how can something be "pro-tuned" and then not available in a playlist designed with pro players in mind? Figure that one out.
Either way, you're going to want to double-check all your loadouts ahead of your next foray into Ranked Play during Season 2 Reloaded. We don't know if this will be a permanent change, but you have to imagine it's going to be if it's being introduced to the CDL officially.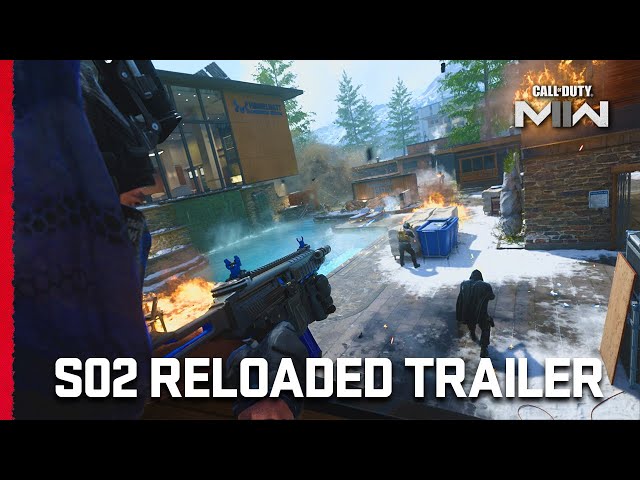 While you're here, you may want to know that the Warzone 2 Season 2 Reloaded patch notes detail a nerf to this popular gun, and you're going to want to refresh your best Modern Warfare 2 Lachmann Sub loadout alongside your best Modern Warfare 2 RAAL MG loadout and your best Modern Warfare 2 RPK loadout. They're all weapons being nerfed in some capacity.
If you're trying to climb the Modern Warfare 2 ranks, we're sorry you have to see this. If you're thinking about it, you might want to practice with an un-tuned weapon for a while – just to get used to it all.