At this point during the Call of Duty franchise's lifespan, Modern Warfare 2 is the latest installment in COD's take on the Marvel Cinematic Universe. Like the current state of the MCU, stakes don't really matter, and most characters often survive grizzly fates. While fans ponder Modern Warfare Season 5 further disrupts the game's canon, as Shadow Company leader Commander Phillip Graves is still alive.
If you played the Modern Warfare 2 campaign, you'll likely remember that moment when Graves exploded into a million pieces. At least, that's what we thought. Despite taking care of the COD villain firsthand, Activision is seemingly exploiting a loophole that movies have relied upon for decades: if you didn't see the body, are they actually dead?
Well, the latest MW2 update takes that notion to another level, because it reveals that Grave was never actually in the tank. How convenient. Graves has been manipulating the battlefield from afar, nominating recently introduced playable operator Osmond 'Oz' Ryan to lead Shadow Company operations in his absence.
Prior to Graves' return in Season 5, the character's actor Warren Kole teased his appearance – not without confusion. 'CrossWitcher' goes by the movie mantra, commenting that "if you ain't seen a body, then the person is still alive. There's no real death for important people in the MW reboot, everyone is still alive." Conversely, 'TheParadiseBird' adds "of course he's alive, modern COD campaigns have no real stakes."
Familiar faces like Ghost, Soap, and Shepherd appear with a new aesthetic, while mentions of foes like Vladimir Makarov and Imran Zakhaev emerge from the shadows. One thing is clear, though, as Redditor 'ExquisiteSalad' points out that "Modern Warfare 3 has like 5+ villains all alive and against Task Force 141 at this point, [there's] gonna be a lot of deaths."
While it feels anti-climatic that Graves has survived (it's lame, let's be honest), the additional lore present in Season 5 tees up the eventual arrival of Vladimir Makarov ahead of the Modern Warfare 3 reveal. COD veterans will know Makarov for his role in the original MW trilogy, with his introduction coming in the form of the highly controversial No Russian campaign mission.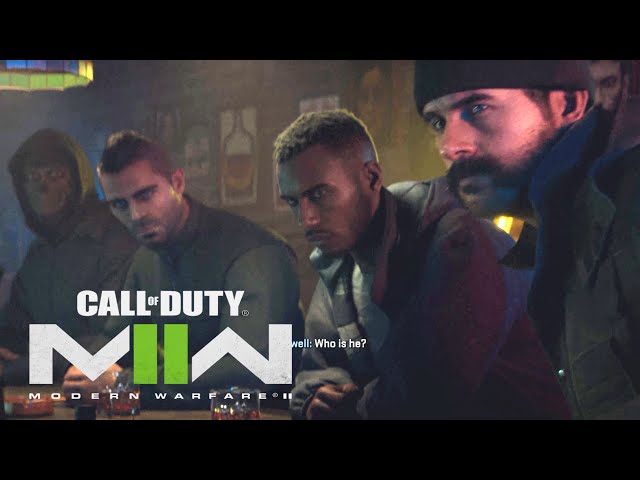 In the new cutscene from Season 5 above, Makarov's presence is implicated as "Russian forces" are closing in on Al Mazrah. In response, Graves proposes an alliance with Farah and Alex from the 2019 reboot.
The franchise has never been a stranger to controversial and often brutal depictions of warfare, and the ending of the 2022 MW2 campaign indicates we could be in for an equally harrowing story in MW3. We'll be seeing more of the next COD game ahead of the Modern Warfare 3 release date, as players can look forward to an upcoming Warzone event akin to the Black Ops Cold War and Vanguard reveals.