Over 20 years since the last numbered Baldur's Gate game, fans are finally being treated to another mainline entry with BG3, but is Baldur's Gate 3 on Game Pass? We've got the latest news on whether a Baldur's Gate 3 Game Pass release is possible, so you know whether you can play this behemoth of an RPG through the service or not.
Baldur's Gate 3 is looking to be one of the biggest games of the year, and possibly even one of the best games of all time. Larian Studios has certainly gone all in with the deep systems, characters, and world available to the player, so it could easily rank among the best RPG games. Having a Baldur's Gate 3 Game Pass release would be a great opportunity for more players to dive into the rich world and gameplay.
Is Baldur's Gate 3 on Game Pass?
Baldur's Gate 3 is not available on Game Pass at launch on Xbox or PC platforms because the game has yet to get a confirmed Xbox port by Larian Studios, and no previous game from the developers has made its way onto the service. However, Baldur's Gate 1 and 2 are reportedly heading to the service.
Since BG3 has not got an Xbox port release date, despite the developers stating Baldur's Gate 3 is coming to Xbox, it is very unlikely that the game will be released on Game Pass any time soon, even for PC Game Pass subscribers. With that said, it's been reported that Baldur's Gate 1 and 2 will be arriving on Game Pass, sweetening the painful delay with the classic titles. So, depending on when they arrive, you could play these classics before Baldur's Gate 3 arrives on Xbox systems.
Baldur's Gate 3 is on track to be a huge success for Larian Studios, with lots of anticipation surrounding its release, not only because it's a faithful DnD game that brings the DnD classes and DnD races to life like never before. It's also Larian's biggest and most ambitious game yet, with 12 Baldur's Gate 3 classes and mountains of dialogue. Therefore, it's not in its best interest to advocate for a BG3 Game Pass release as many avid RPG fans are willing to pay full price and experience it at launch. Being on Game Pass would undercut much of this success at and around launch.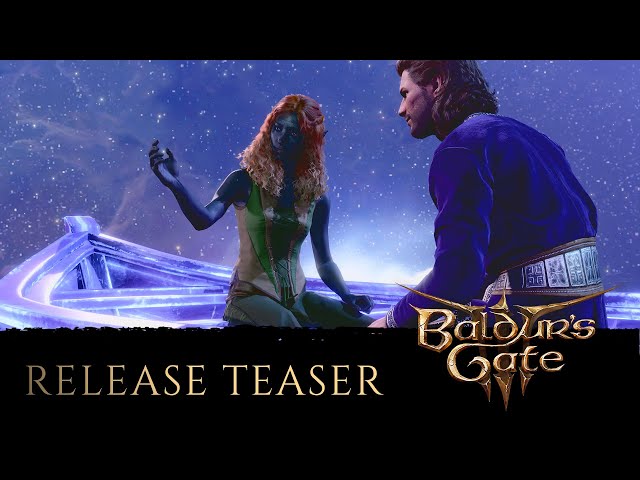 Furthermore, none of Larian Studios' games have arrived on Game Pass so far, even Divinity Original Sin 2 which came out to critical acclaim in 2017 and could have been used to build excitement and investment if it was added to the service. This makes the possibility of Baldur's Gate 3 Game Pass support even less likely.
With that said, it's not impossible. While it hasn't happened yet for Divinity Original Sin 2, we could see BG3 come to the service in the future when sales have declined and Larian are looking to promote its next game, though this wouldn't be for quite some time.
So, that covers the latest details on a Baldur's Gate 3 Game Pass release. While it's unfortunate news for those looking to dive into the deep RPG without paying full price, as well as the unconfirmed launch date on Xbox, why not check out the best Xbox RPG games in the meantime? If you are jumping in on PC though, we've got a full Baldur's Gate 3 best class tier list and the best Baldur's Gate 3 party to get the strongest start.