James Cameron has defied the boundaries of VFX with the Avatar movies, and now, the Na'vi army is headed to consoles. Avatar Frontiers of Pandora is an upcoming open-world adventure game, which sees Rainbow Six Siege developer Ubisoft take the reigns of Cameron's lore. Whether you're Team Na'vi or Team RDA, new leaks appear to indicate that Avatar Frontiers of Pandora is setting into a 2023 release window.
Fans of the bright blue sci-fi have been eagerly awaiting the Avatar Frontiers of Pandora release date, as early looks at the game signpost a vast depiction of Pandora the explore. According to a social media post from Twitter leaker 'ScriptLeaksR6', the opportunity for Avatar Frontiers of Pandora pre-orders could soon come to fruition. With the caption "AFOP pre-order soon", an accompanying image of leaked key art appears to confirm that players can get hold of exclusive content.
Avatar fans will be able to reportedly access "the child of two worlds pack", which contains "1 character cosmetic" and "1 weapon skin." The leaked artwork shows an unnamed Na'vi character with two weapons on their back, one of which seems to be a standard-issue RDA assault rifle seen in both of James Cameron's movies. The other weapon is a spear or trident of some sort, though an official name for it isn't included in the artwork.
The leaker also claims that "Ubisoft+ launches for Xbox [in] mid-April", which could be a good time to get the ball rolling for pre-orders.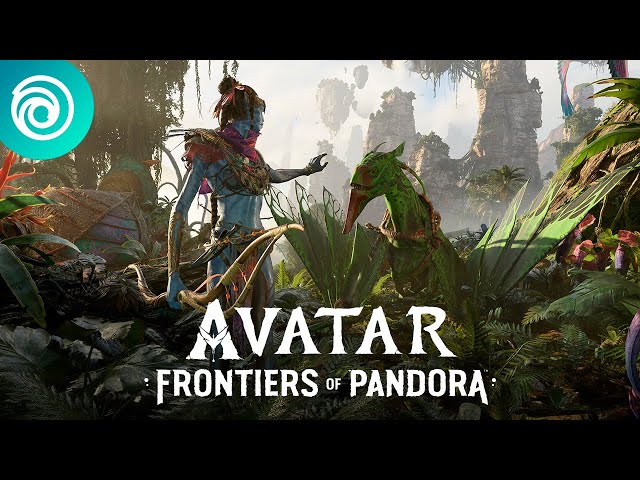 Avatar Frontiers of Pandora was originally set to debut last year, but the game was pushed into a possible 2023 release window. The upcoming title will see players journey across new regions of Pandora that haven't been seen in either of the Avatar movies. Specifically, Ubisoft details that Avatar fans are set to wander around the Western Frontier, which is facing an invasion from RDA forces. The game was first announced back in 2017, which is the same year that Avatar: The Way of Water began production.
Plot details for Avatar Frontiers of Pandora are yet to be revealed, but we do know that the game will be a standalone tale within the Avatar universe. Characters like Jake Sully and Neytiri are speculated to appear, but there is no confirmation from the developer about their inclusion just yet.
But hesitate to boot up your console in the meantime, there are plenty of upcoming PS5 games to explore in 2023.