If you're looking forward to the Assassin's Creed Mirage release date and a chance to play Ubisoft's next open world RPG, we have some bad news for you: it looks like there may have been an internal delay to the Assassin's Creed Mirage launch window. This information has surfaced online just says after a new set of Assassin's Creed Mirage release date leaks claimed it would launch in August 2023.
As shared online by renowned Ubisoft leaker Tom Henderson, it "seems like [Assassin's Creed Mirage] has been internally delayed from August [2023] to October [2023]. Henderson also suggests that Assassin's Creed Nexus, Ubisoft's upcoming VR title, has also been pushed back a couple of months.
When another potential Assassin's Creed Mirage release date appeared online and suggested a Summer 2023 launch for the title, we were skeptical – but hopeful. The last six Assassin's Creed games from Ubisoft were released in either October or November of their respective launch years; we didn't think Ubisoft was about to buck this trend for Mirage – even though this is the first Assassin's Creed title in several years.
So, while it's important to take anything leakers like Henderson say with a pinch of salt – as it's often information shared without a present source – we do think an October 2023 release date for Assassin's Creed Mirage is more realistic than what we've seen leaked prior.
In addition to this, we haven't really seen a whole lot of Assassin's Creed Mirage outside the reveal cinematic – which you can see for yourself below. With a Ubisoft Forward 2023 showcase presentation planned for June 12, an August 2023 launch window seems far too soon – if we were to learn more about Assassin's Creed Mirage there. One in October, though, would give Ubisoft another four months of lead time – which seems like a more realistic amount of time between release date announcement and release.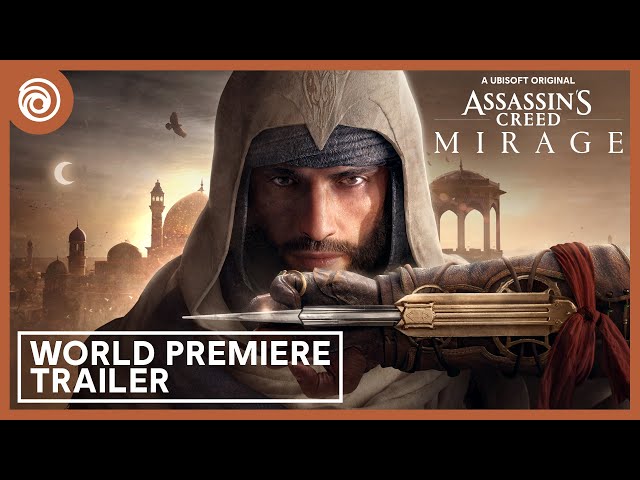 Of course, though, we'll ultimately just have to wait and see what Ubisoft says. The fact that Assassin's Creed Mirage may kick-off Infinity after all – something we weren't expecting to see until Assassin's Creed's 'Project Red' rolled around – does make us wonder whether even October 2023 is truly when we'll see Mirage release.
Is this going to be the best Assassin's Creed game yet? Well, hopes are high with Ubisoft suggesting that this will be a step away from the open world RPG format that has been dominating the series since Assassin's Creed Origins – and a return to the smaller-scale action titles of Assassin's Creed Unity, Syndicate, and Black Flag. However, as always, only time will tell. We do think Assassin's Creed's most mediocre moments could be saved by Hitman – and leaks have loosely suggested an 'investigation' system could be coming to Mirage. So, we're hopeful.