Despite prior assumptions ahead of confirmation, it looks like Assassin's Creed Mirage is going to be the first title series developer Ubisoft launches through it's new Assassin's Creed Infinity platform. While the platform itself remains something of a mystery for fans of the franchise, the fact that it will release alongside the Basim-led action-RPG Assassin's Creed Mirage is a surprise – previous comments from Ubisoft suggested that this was going to launch alongside the currently-untitled Assassin's Creed game Project Red.
However, as you can see for yourself below – highlighted online by media outlet Tech4Gamers – French-language magazine JeuxVideo has claimed that Assassin's Creed Mirage will be the first title to feature on the new Assassin's Creed Infinity platform; this suggests the platform itself will launch alongside the Assassin's Creed Mirage release date – and, importantly, not a lot later.
Speaking to Eurogamer in September 2022, Assassin's Creed vice president executive producer Marc-Alexis Côté explained that this "hub" will "be the single entry point for [Assassin's Creed] fans into the Assassin's Creed franchise" going forwards – whether you're on Xbox, PS5, or PC.
While this is all very exciting, Côté also expressed that this experience was something "that will launch with Red or Hexe" – not Mirage. And, when he was asked to clarify whether Infinity was going to launch as a standalone application prior to Codename Red – currently expected to be the next major Assassin's Creed title to follow Mirage – Côté added that this "is not the plan… It's for it to be available at the same time as Red".
Of course, plans change – and this interview is from several months ago. However, it is something of a surprise that a feature like Infinity – which was planned to release in several years – could be coming in a matter of months.
Interestingly, though, Côté also spoke to IGN in September 2022 – revealing a little more about Ubisoft's plans for Infinity. Specifically, Côté explained that "the version of Infinity that we launch will not be the final version of Infinity" – and this is something he said before the recent suggestion that it was going to be shipping with Mirage. So, we could very-well see a rudimentary Assassin's Creed Infinity platform launch alongside Mirage – there's just no telling how accurate this information is yet. Thankfully, with the all-encompassing Summer Game Fest coming up and a Ubisoft Forward showcase scheduled for June 2023, we should find out a little more about Infinity and whether it is-indeed coming to consoles and PC with Mirage.
Want a refresher on what Ubisoft has said about the above, so far? Check out the Showcase from last year right here: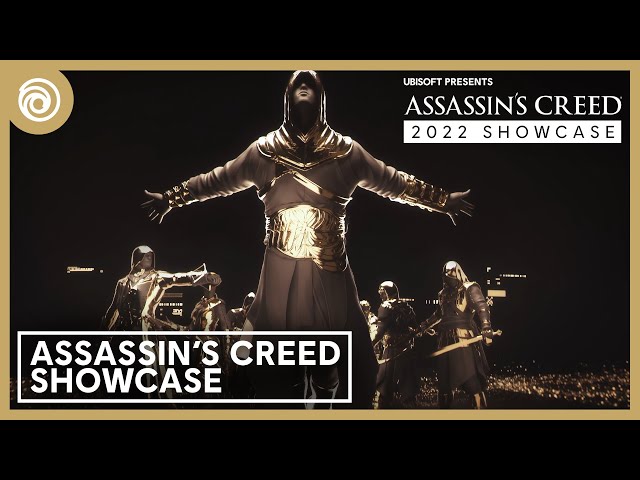 We know Ubisoft might be working on more Assassin's Creed multiplayer games, and Assassin's Creed's most mediocre moments could be saved by Hitman, but we can't help but get excited about the future when it comes to single-player games in this franchise. If what we know about Mirage is true, it's going to be a treat. If what we know about Assassin's Creed Project Red and Assassin's Creed Project Hexe is also true, fans of this series have a lot to look forward to.