We all knew that Apex Legends was going to be getting a new playable character in Season 14 – and there were some Apex Legends character leaks to look at, too – but now we know who-exactly we're going to see joing the roster come the Apex Legends Season 14 release date and we can't wait. Respawn Entertainment's latest animated Stories From The Outlands short, titled "Survive" has given fans their first look at Vantage – the newest legend to join the Apex games.
In the animated short, we start out with a look at two survivors stranded on a strange icy planet following an intense crash-landing. Everything on this planet is trying to kill out protagonist and her mother, but… That doesn't mean the creatures are the biggest danger she's facing – and we haven't even got to the Apex Games yet!
Leading into the bulk of the narrative being told, we find out that Vantage's mother was actually a prisoner on the crashed ship – not what Vantage was told. We don't know why she lied to her just yet, but we know there's an interesting story to be told throughout the next season and beyond.
Do you want to check out the whole Stories From The Outlands short for yourself? Well, you can below: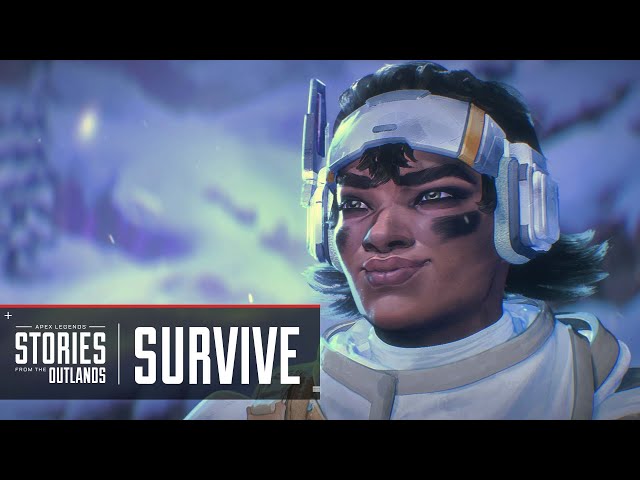 The details are still light on this legend and what they can do, but we expect them to make a huge mark on the Apex Legends tier list when they're available. Of course, we don't know how long that will last – but, who knows? This character might find more of a place in people's squad selections than Mad Maggie or Newcastle. Only time will tell.
Apex Legends fans were convinced that they knew who was being teased for Season 14 earlier in the week, and they were right. However, it's not all fun and games in the battle royale's community. The ALGS has divided Apex Legends fans with Nickmercs' Pro League invite and we think that Apex Legends esports must learn from its' ALGS Championships mistakes. Whether they will or not remains to be seen.