If you're looking forward to Apex Legends' next major update, you're in for a treat; developer Respawn Entertainment has just dropped a brand new animated short – and it's a stunning bit of lore for one of the best competitive FPS games. However, it's also something of a starter when it comes to teasing Apex Legends' Revenant rework ahead of the Apex Legends Season 18 release date. This long-rumored rework has the potential to flip the tables on our Apex Legends tier list, but Respawn is only getting started when it comes to teaser.
If you're wondering what the animated short specifically tells us about the Revenant rework, it isn't a lot. However, what it does do is explain who's behind it – and what that could mean for this battle royale's future content.
As you can see in Kill Code Part 1 for yourself down below, Maggie, Lifeline, and Loba are on Salvo looking for the bespectacled Duardo Silva – with vengeance and payback on their minds. After a little conflict between Lifeline and a bartender (and a handful of darts being slammed into the back of someone's hand), the trio find themselves sneaking into a Hammond Robotics laboratory.
Here, after triggering some sort of security alarm system, the trio fight their way through a horde of Spectre robots and narrowly escape – thankfully, after downloading some sensitive information from a central computer. It's a classic situation of a heist gone wrong, but the trio make it out with some information that should reveal what Duardo Silva is doing in the Hammond Robotics laboratory.
This, as far as we know, will be when the Revenant rework is confirmed and it is revealed that Duardo Silva is behind this recreation of the Synthetic Nightmare we all know Revenant has been in the past.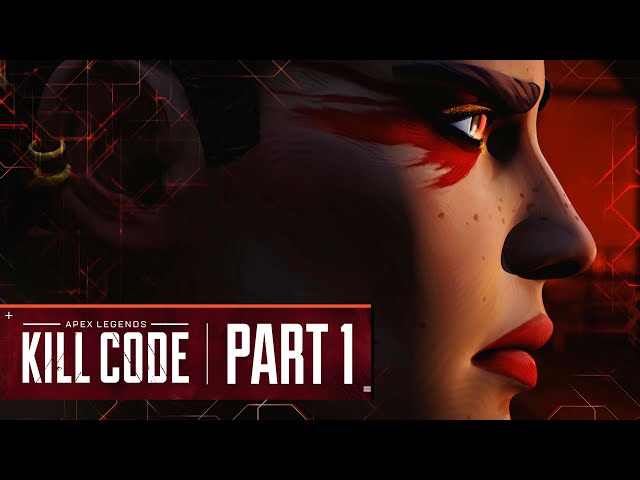 However, without the leaks, this isn't too clear. So, it would be worth taking this theory with a pinch of salt.
Well, that would be the case if we didn't get to see Loba clutching onto a robotic eyeball in the closing moments of the animated short. This robotic eyeball, with a red glow, seems like something of a clear reference to Revenant in the context of what we know and we can imagine the Translocating Thief is going to find out even more about Duardo's plans from it.
What those plans mean for the future of Apex Legends, though, really is anyone's guess. We don't know why exactly Duardo Silva is trying to recreate Revenant, all we know is that the rumored Revenant rework is going to make him even more ruthless and should re-cement him as the villain in the roster.
What's interesting about this animated short, however, is that it's something that seems to lead directly into the leaked Apex Legends single player mission – something that was leaked online almost a month prior. This animated short, then, reinforces the rumors and leaks we've been seeing all month – and that's very exciting.
If you want to watch part two of the Kill Code animated short, it drops on July 31 at 08:00 PST / 11:00 EST / 16:00 BST – and it should lead into a series of other trailers and blog posts about Season 18 and what's coming up in Apex Legends. For now, though, it's really time for Grimace to move over, because Octane has his own milkshake now.