Xbox Games With Gold enters its seventh month of still surviving despite a lackluster selection of games all year. But, once again there will be two games for you to get stuck into with the Xbox Games With Gold July 2023 free games if you want and own while you are subscribed to the service.
In this article, we're going to go over the new titles you can play with your Xbox Live Gold subscription, with the titles coming in July finally announced. While Xbox Game Pass is the major focus, there may still be something here that catches your eye to download on your Xbox.
Xbox Games With Gold July 2023 free games
The Xbox Games With Gold July 2023 free games are:
Darkwood: July 1 – July 31
When the Past was Around: July 16 – August 15
Our predictions for the Xbox Games with Gold July 2023 free games lineup were Sniper Elite 3 and Warsaw for Xbox One. It's safe to say we were pretty far from what we're getting.
Darkwood
If you want a horror game that doesn't rely on jumpscares or gore to get you screaming, Darkwood may surprise you. Set in a dark forest, you'll have to scavenge for resources and weapons during the day. But when the sunsets, you'll want to surround yourself with traps and defenses, and pray that you can make it out alive.
The game was originally released on PC in Steam Early Access back in 2014 before releasing in 2019 for Xbox One and PS4. It's also one of the few titles to be added to the Google Stadia library before its demise. Since its release, it's had plenty of great review, so it is definitely worth checking out.
When the Past was Around
Combining a bittersweet story of a girl called Eda and an owl called, well, Owl, with some classic point-and-click gameplay, this puzzle-adventure game features a disjointed world that will pull at your heartstrings.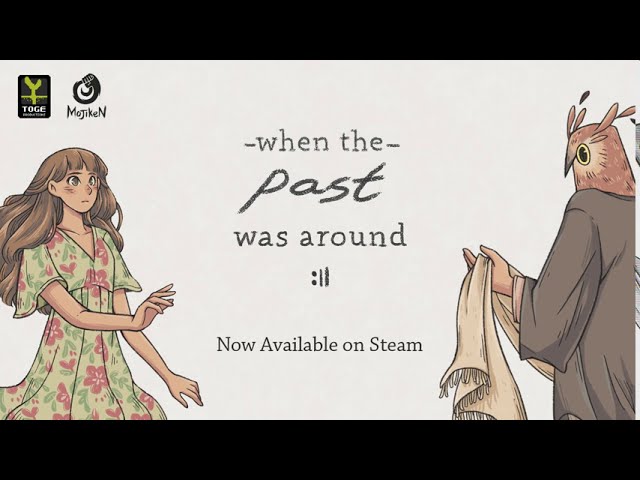 Released in 2020, this game received positive reception based on its music and narrative, which focuses on the themes of love, moving on, and letting go. Is someone cutting onions in here?
That covers everything to know about the Xbox Games With Gold July 2023 free games. While you're here, why not take a look at some of the best Xbox Series X games you can play right now?