Is Warhammer 40K Boltgun on Game Pass? The latest shooter in the Warhammer franchise is here for PS5, PS4, Xbox Series X|S, Nintendo Switch, and PC and it takes things back to the old days. With a unique retro visual style and offering the typical "boomer-shooter" gameplay experience, you can expect a solid level-based experience. But, can you jump in for free with Game Pass?
With a horde of weapons to equip, Warhammer 40K Boltgun has a chance to become one of the best FPS games available, especially with its unique style. So, being able to grab it on Xbox through Game Pass would be a great way to see exactly what Auroch Digital and Focus Entertainment have cooked up.
Is Warhammer 40K Boltgun on Game Pass?
Warhammer 40K Boltgun is not available on Game Pass at launch. Focus Entertainment has not announced the game coming to the service and it was not included in the May 2023 Xbox Game Pass games lineup.
There is a chance the game could come to Xbox Game Pass down the road as Focus Entertainment has supported the service quite heavily with games like A Plague Tale Requiem and Atomic Heart. However, there is no guarantee the game will come to the service even if it one of the best Warhammer 40K games with a lot of hi-tech gore. If it does, we will update this guide, however.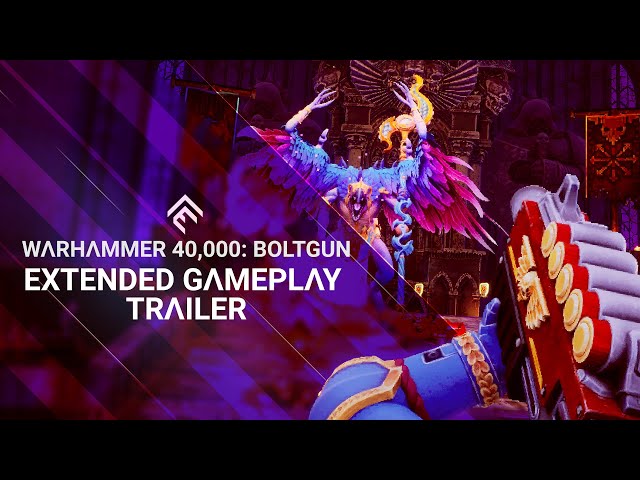 So, that covers if Warhammer 40K Boltgun is coming to Game Pass. The shooter is definitely one to watch out for if you are a fan of the genre and looking for other top PS5 FPS games, Switch FPS games, and Xbox FPS games to play. If you want to read up on how Auroch Digital crafted the game, our friends at Wargamer talked with the Warhammer 40K Boltgun devs about Rahul Kohli's role in the game, as well as the retro inspirations that fueled development.