It's been quite a year so far for Excel Esports' Valorant team, with Stage 1 of its 2022 Valorant Regional League Northern Europe: Polaris campaign constituting euphoric highs and crushing lows. Despite finishing joint-second in the regular season, the team quickly found itself having to run the lower bracket gauntlet during the playoffs after losing to Tenstar in the first round. However, two 2-1 victories later, and the rematch in the grand final was on.
Tenstar quickly made good of its map advantage going into the tie, quickly establishing a 2-0 lead after dominating 13-5 on Bind. However, Excel battled on, taking Split and Breeze in a similarly-commanding fashion. Ascent – the final map – was a much closer affair, though at 12-10 to Tenstar it looked like Excel wouldn't complete the full sweep. Yet the squad didn't give up, and four rounds later it had made a dramatic comeback to take home first place, and was on its way to the VCT promotion tournament.
Unfortunately, Excel couldn't recreate the magic of Polaris Stage 1 internationally. The first group stage tie between Excel and VRL Turkey: Birlik's Surreal Esports ended in a closely-fought 2-0 defeat.
Excel would get another crack at Surreal after besting LFL France: Revolution representative Sector One – also 2-0 – though yet again the team couldn't quite muster up the victory, with the second and third maps of the match both going into overtime. Finishing down in the 7th-8th spot, it was back to the drawing board for Excel.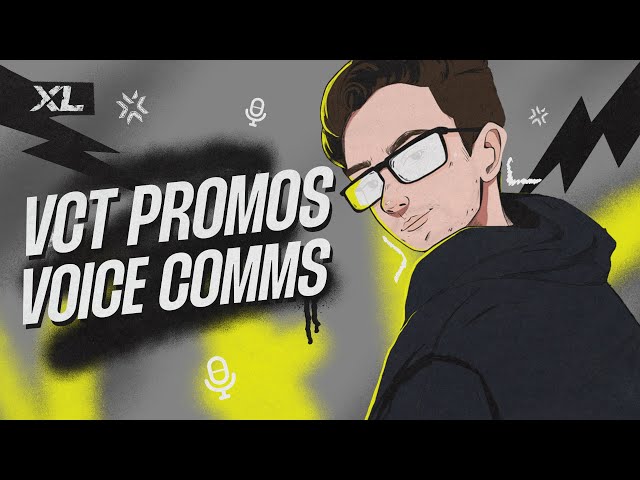 Reflecting on the team's first stage of VRL play, assistant coach Sam 'Fields' Greenfield tells The Loadout that, although the roster was the best he'd worked with so far – having been stacked with talent that had played on top tier teams before – it had burnt itself out by the time it reached the promotional tournament.
"We felt like we were the favourites going into it," Fields says, "so there was pressure on our shoulders that we weren't that great at dealing with at the time where we were still a new team. But overall it was a good experience for everyone, and good progress for us from what we've previously done as we obviously want to be in the VCT."
The result clearly hadn't matched Excel's expectations, as the organisation took to Twitter shortly after the promotional tournament to announce that Oscar 'ozzy' Scott and Dragan 'elllement' Milanović would be moved to inactive roles – ozzy would later make the move to Austrian side Wave Esports, which is competing in VRL DACH: Evolution.
Two players light of a full squad, Excel went on the hunt for new recruits. With Valorant's meta often being switched up by balance changes and new additions, Fields says Excel has always tried to prioritise flexibility and culture fit when recruiting new players. As ozzy was now out of the picture, Excel needed a new IGL – enter Tyler 'Foxie' Lowton.
"We trialled Foxie before," Fields says, "and we were impressed with him but we felt he was a little bit inexperienced. But now he's proved himself on Queso, and has done well leading them."
Please welcome our two new VALORANT players! 🎉

Welcome to the team! First step to VCT 🏆

Let's get to work. pic.twitter.com/L8no5KGW4s

— EXCEL (@EXCEL) May 6, 2022
Having initially trialled as a flex to work alongside ozzy, rather than exclusively as an IGL, Excel found there were too many chefs in the kitchen. However, following a stand-out stint on Team Queso, Excel trialled him once more.
"He improved a lot since the last time we trialled him," Fields notes. "He carries himself well and is a very confident guy, so that fitted in with what we needed from a leader – someone who's very confident and can make the right calls at the right times."
In Stage 2 so far, Foxie's piloted Omen and Viper, while back on Team Queso his impressive pool of agents included Breach, Chamber, KAY/O, Raze, and Skye. He's also played more than his fair share of Astra and Sova when representing Team Finest, so needless to say the Brit has something up his sleeve for every occasion, even if as an IGL he won't quite be demonstrating that flexibility.
With Foxie taking the reins in-game, there was still one Gilad 'ALIVE' Hakim-sized spot remaining. The Israeli is, as Fields says, "an aggressive Duelist and a main operator player." Whereas elllement was better suited to the life of a rifler, you'll often find ALIVE posted up on aggressive angles, Op in-hand. This, according to Fields, suits Excel better because it affords the rest of the team more space, and creates better follow-up opportunities once that first pick has been made.
"We like to set up around ALIVE a lot," Fields says, "because if you get him in good positions, you know he's going to get a kill and be able to escape as well. He's also quite unpredictable – he goes for a lot of re-peeks where others usually wouldn't and catches people out a lot."
Though ALIVE has recently been on Chamber and Jett duty for Excel to make the most of his Op'ing ability, the player's a dab hand at Raze, and has even brought out the battle Sage on occasion. Needless to say, both players appear to fit the bill for what Excel was scouting for.
Now back in business in VRL Polaris Stage 2 with a refreshed squad, Excel has gotten off to a flying start. A 2-0 victory over Human Tripwires in week one was unfortunately marred by a defeat to Finest in week two. Two more 2-0's against Alliance and KOVA later, however, and Excel is sitting pretty at the joint-top of a tightly-contested table.
EXCEL CLOSE OUT OT // 4K CLUTCH 🔥@paTiTek | @EXCEL pic.twitter.com/wQ1yORYg98

— VALORANT Regional League Northern Europe: Polaris (@valleague_ne) May 31, 2022
Excel's most-recent victory over KOVA is of particular note, as the opposing side showcased some of the compositional versatility we've been treated to across the globe so far this stage by fielding Astra, Breach, Chamber, Fade, and Neon on Haven. Indeed, with the introduction of Fade coinciding with Sova and Jett having their respective wings clipped on Valorant patch notes 4.08, a lot has changed.
Initially, Fields wasn't entirely sure just how much impact the patch would have on the meta, and predicted new girl Fade would only really have a chance of featuring on maps like Bind, Fracture, and Split which Sova was already absent from. However, as we've already seen across both the Valorant Champions Tour and the regional leagues, the Initiator has also muscled her way in on Sova staples like Ascent, Haven, and Icebox.
"We've been scrimming a lot of VCT teams playing Fade, and she felt pretty strong on Ascent specifically," Fields notes. "On Haven she's decent as well, but I think it's 50/50 between her and Sova. Reveals are really good on Haven, and Fade's doesn't go as far [as Sova's], so it's hard to reveal on A Long and C Long.
"But I think Fade allows you to fight a lot better, and she's a lot better to combo with as well. That's why you're seeing a lot more Raze instead of Jett, I think, because of things like the (Q) Seize and (E) Paint Shells combo. And then you've got the two (C) Prowlers which are really strong. They're just like two little parts of Skye's ult you can just throw out whenever you want, and you get so much info."
With so much utility flying about in some of these Fade comps, sites can quickly become chaotic battlegrounds. When it comes to navigating your way around such situations, Fields says there's two ways to go about it: try and find gaps in the bombardment to use a movement ability to get out of dodge, or bait out the opponent's utility using your own first before retaking the site – be it using something like a Sova drone or Fade Prowler to spearhead the push with plenty of intel.
These new combinations and ways of playing out maps are constituting much of the work this new-look Excel team is putting in right now to achieve its goals. While it's clearly paying dividends so far, Fields acknowledges there is still a long way to go, and the new-look team is still working on the fundamentals. Fortunately, the introduction of regional leagues has provided consistent competition and opportunities to execute strats in an official capacity – a far cry from the smattering of Tier 2 tournaments held prior to their inauguration.
Additionally, during these leaner periods, and even now when there's down time between VRL splits, as Fields previously noted, Excel is finding plenty of quality practice scrimming the top VCT teams EMEA has to offer. Though he doesn't feel there is much of a mechanical difference between the two tiers – even stating that Excel has been beating the bottom-tier VCT sides – there are things the very top teams do better.
"It's a lot to do with dealing with the pressure as well as being properly prepped," says Fields. Of all the top teams that Excel has scrimmed, Fields says one team stood head and shoulders above the rest throughout Stage 1 – FunPlus Phoenix.
"They are very good," Fields emphasises with a chuckle. "They have all of their protocols down, and know exactly what to do in each situation. Kirill 'ANGE1' Karasiow – their IGL – brings a lot of that from Counter-Strike and is quite a strict leader, so he's given them order."
While Fields' comments have spiked our EMEA hopes, it is a shame that FPX wasn't able to attend the Stage 1 Masters event in Reykjavik due to the ongoing Russo-Ukrainian War. Fnatic was also affected, and ended up having to substitute Andrey 'BraveAF' Gorchakov out for the tournament due to inappropriate comments made by the Russian, leaving the region emaciated on the international stage.
Chiwawa: ONLINE // TRIPLE KILL@chiwawaVAL | @EXCELhttps://t.co/1hAWUm9kQa | #Pathfinders pic.twitter.com/OuQ0x9Fvo4

— VALORANT Regional League Northern Europe: Polaris (@valleague_ne) May 31, 2022
Fortunately for Excel, the absence of LANs in the regional leagues has allowed Russian Egor 'chiwawa' Sepanyuk to play from his home country throughout Stage 1, though Fields says the team is currently planning to relocate him to Berlin so he can continue to compete properly long-term as sanctions continue to be placed on Russia.
As the war has introduced new variables for some EMEA Valorant coaches to factor into how they approach the emotional and physiological needs of their players, so too has the general growth of the game when it comes to training them. Compared to the esports' early days – when Fields was on Purple Cobras – the coach says that the general understanding of the game at a pro level has come a long way.
"At the start a lot of the players came from Counter-Strike," Fields recalls, "and I came from Overwatch, which was a good mix because I was into my abilities, and they knew all the fundamentals so I just taught them about that. Now it's more about [coaching] how you pressure the map, how you work in different areas of the map at different times, and what sort of utility is going to pull a rotation over to the other site.
"It's gotten a lot more in-depth since it started, because in that era we'd just run double Duelist, and maybe do, say, a little bit of pressure on C on Haven and then go back to A – it wasn't really that complicated [back then]."
With a VRL 2022 Finals spot on the line, Fields and Excel will want to show that the pressure won't get to them when it matters most this time around. With a brand new meta forcing teams to adapt quickly and figure out how to best navigate Valorant's constantly changing landscape, this revamped team has certainly taken to it like a fish in water so far.