In an age of Silent Hills remake rumours and the news that Xbox and Hideo Kojima have announced a partnership, it looks like one man is bringing back the undisputed champion of Kojima's career and we simply cannot wait for it. Undetected, a stealth action game that is one Solid Snake away from copyright infringement, looks like the perfect remaster of Konami's 1998 epic Metal Gear Solid. Yes, it's been that long since the first Metal Gear Solid came out.
From one-man development team Antonio Freyre and publisher Digerati, Undetected is a polygon-filled dream for fans of Metal Gear Solids' iconic top-down approach to stealth action games. Described as a "gameplay-focused stealth game that brings classic sneaking to the modern era" on the game's Steam page, Undetected will have players tackling their enemies with a strictly non-lethal approach – the only major change to gameplay between the two.
In Undetected, players will undertake the role of Tenoch Kaan, a rebel and reformed CIMACORP agent tasked with finding missing rebel leader Gloria and her team after their disappearance around the Chicxulub Perpetual Energy Station. It's a narrative that screams intriguing espionage and shadowy organisations – what's not to love?
With the limitation of being limited to non-lethal attacks introducing another level of complexity to proceedings, players will be able to remain undetected (see what we did there?) while playing by making use of tactical tools like rubber bullets, footstep-muting slime, and Kaan's biotechnological enhancements.
If you're still not convinced, then all you need to do is check out the trailer for this awesome indie game below: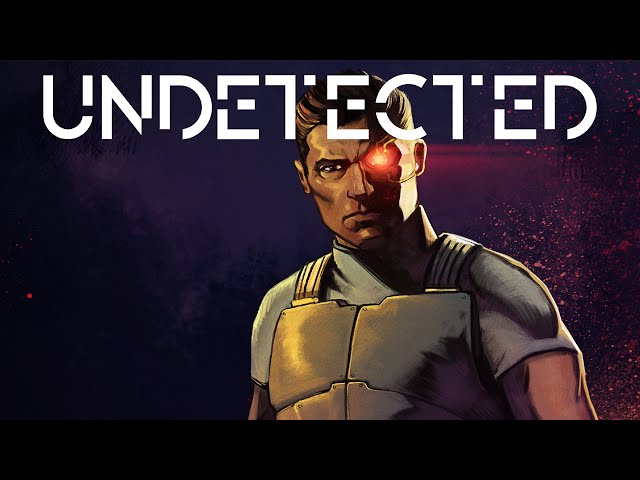 It's amazing what one person can do – and it's amazing how much this looks like the first Metal Gear Solid game. At the moment, all we know is that Undetected is going to release in Q4 2022 on PS5, PS4, Xbox One, Xbox Series X|S, Nintendo Switch, and PC via Steam.
Xbox Game Pass Ultimate (1 Month) Xbox Game Pass Ultimate (1 Month) Microsoft $14.99 $1.00 Buy Now Network N earns commission from qualifying purchases via Microsoft and other programs.
If this has got you wanting to try out something a little different, why not check out our picks for the best PS5 games and best Xbox Series X games right here. We also have a list of all the Xbox Game Pass games for you to peruse here – if you don't want to fork out too much cash.