After being announced earlier this year, Sony has revealed new details on the Uncharted: Legacy of Thieves Collection, including the fact that you can get the PS5 remaster of both A Thief's End and The Lost Legacy if you own any of the games on PS4.
Detailed on the PlayStation Blog, anyone that owns the digital PS4 versions of Uncharted 4: A Thief's End, Uncharted: The Lost Legacy, or the Digital bundle with both of them, will be able to upgrade to the PS5 remastered collection for just $10 digitally on the PlayStation Store.
This is also the case for anyone who owns the games physically, although you will need to insert the discs to play the remastered PS5 versions. This upgrade will be available from the game's console release on January 28, 2022, but won't be available to anyone who owns Uncharted 4 through PS Plus (which is unfortunate).
But, if you don't own the games already, you can pre-order the collection now. There's also an added incentive to pre-order or upgrade through the PlayStation Store if you live in Australia, New Zealand, the UK, or the US, as you will get a free Uncharted movie ticket until February 3, 2022, ahead of the Uncharted movie release date in early 2022.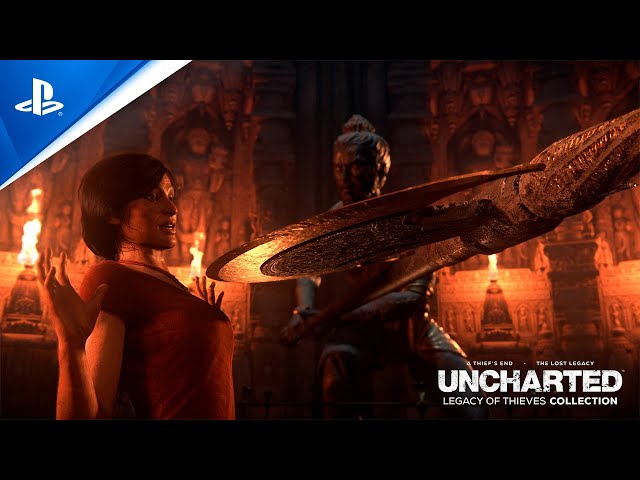 The Legacy of Thieves Collection is the first of Sony's upcoming PS5 games for PlayStation Studios, with the full DualSense and 3D Audio support and 4K, 60 FPS, and 120 FPS performance modes.