If you're looking forward to a new time-sink, Amazon Games' Throne and Liberty could be that game – and, we don't have to wait long to find out more about it, either. With confirmation coming that this is going to be free-to-play, and now a new logo, Amazon Games has revealed that new footage will debut at the highly anticipated Summer Game Fest showcase on June 8. Throne and Liberty may not be on your list as one of the best games of all time, but don't rule it out yet. It could be big.
Despite not showing us too much about the game itself, Amazon Games has taken to Twitter to share that Throne and Liberty fans will be able to learn more about the upcoming MMORPG during Geoff Keighley-hosted Summer Game Fest on June 8. The short 30-or-so second trailer shows us a strange MCU-inspired montage of cinematic footage and in-engine gameplay footage, ultimately revealing a new logo for the game.
If you want to see more about what this game is about, though, you can watch this official GeForce RTX gameplay reveal trailer down below: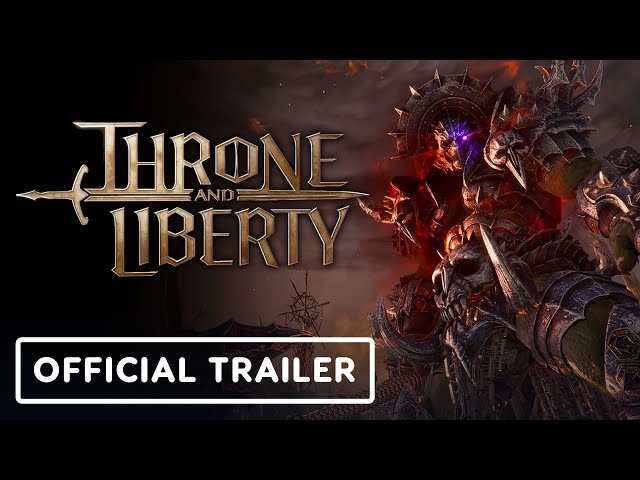 What are we expecting from this Summer Game Fest showing, though? Well, a Throne and Liberty release date, for one. We still don't quite know when to expect this game, which was originally developed as a sequel to the 1998 MMORPG Lineage.
Since the announcement of Lineage Eternal in 2011, the original name of this game, it's undergone quite a few changes – and, as you might be able to guess, quite a lot of development. Thankfully, though, it does look like we're edging towards more information about release.
If you want to get your RPG fix ahead of time, though, you can check out the best PS5 RPG games here and the best Xbox RPG games here. Will Throne and Liberty make either of these lists when it comes out? Well, while it is a free game, we'll just have to wait and see. You can also find out more about some of the best Switch RPG games here – but, don't expect to see Throne and Liberty available on that.