Throne and Liberty is on its way West thanks to Amazon Games and NCsoft and there is a lot you can expect from the ambitious new MMO. Whether you are on PC or consoles, there is a lot for you to get your teeth stuck into ahead of the Throne and Liberty release date.
Below, you can find a roundup of everything we know about the game and have seen so far. So, if you are looking forward to playing the game later in 2023, check out a roundup of all the gameplay and story details for Throne and Liberty.
Throne and Liberty release date rumours
The Throne and Liberty release date is set for 2023 on PS5, Xbox Series X|S, and PC. The game will be published worldwide by Amazon, adding to their selection of MMOs.
No exact window was given during the announcement of the game, but we would speculate that it will arrive sometime in the second half of 2023.
Throne and Liberty story
Throne and Liberty takes place in a fantasy world where players are able to traverse the skies and explore the depths of the sea, tipping ongoing battles and wars in their favour. The game will allow you to do all of this by turning into animals to explore environments, fight, and build out your character in the online MMO.
You can get a brief tease of some of the lore in the reveal trailer for the game: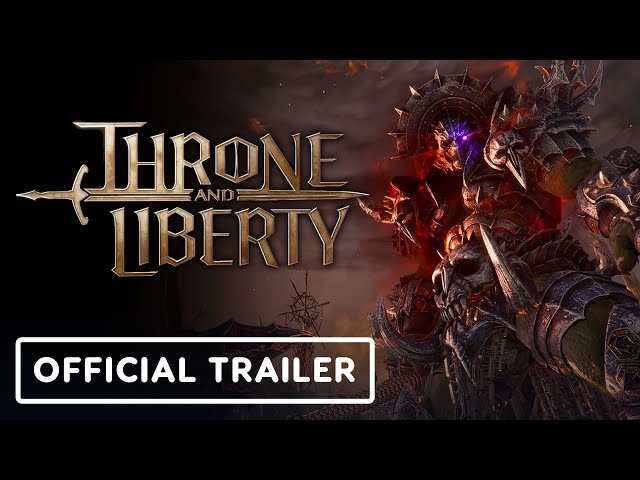 Throne and Liberty gameplay
As mentioned, Throne and Liberty is an MMO, meaning you will need to group up with your friends to take on both PvP and PvE threats. Not much is known about the current state of the game after it has been delayed many times. However, you can expect a vast world to explore, including dungeons to fight in, and a variety of spells and equipment to use.
You can see a brief look at the game below in a development diary:
That is everything we know about the Throne and Liberty release date, alongside additional story details and information about the gameplay. If you are looking for even more online experiences, check out some of the best PS5 multiplayer games and best Xbox multiplayer games.