Is Throne and Liberty free-to-play? Well, if you've been waiting for the Western release of this MMORPG from NCsoft and Amazon Games, we have some good news for you. The Amazon Games website itself has finally updated fans on what to expect – somewhat, anyway – and those of you looking forward to Throne and Liberty will want to know what it says. Even if you're not, you could certainly make a case for this game when it comes to choosing the best RPG games out there – at least when you're looking for those with multiplayer components.
Anyway, as spotted by this Throne and Liberty fansite, Amazon Games has confirmed that this PvPvE game is going to be free-to-play when it launches. While this is, of course, great news, it's also something we expected. Launching an MMORPG with a price tag attached isn't going to be easy with behemoths like World of Warcraft still dominating the scene.
However, this housekeeping update could signal a more substantial announcement is on the way. But, without an update to the Throne and Liberty release date just yet, we can't confirm that.
Set in Solisium, and presenting players with a dynamic environment and "massive scale PvPvE" gameplay, Throne and Liberty was originally developed as a sequel to 1998 MMORPG Lineage – which was shut down in 2011. However, since it's announcement in 2011 as Lineage Eternal, Throne and Liberty has undergone quite a few changes.
Thankfully, though, it seems as though this game is edging closer to a full release – at long last – and we could be in for a real treat. If you want some insight into what you might be getting into, we have a trailer for you to check out below: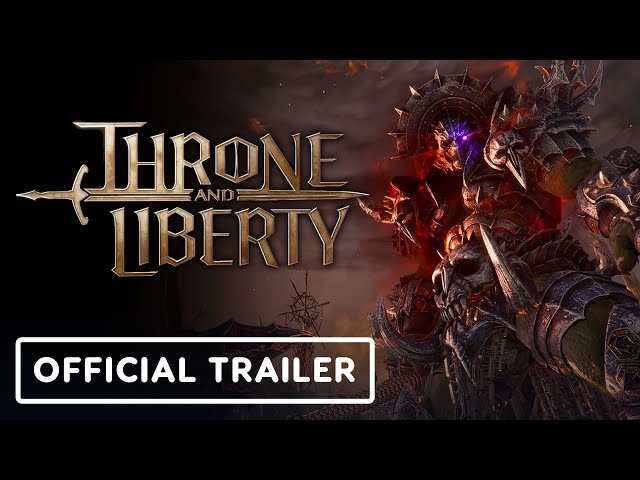 If you're looking to get your RPG fix on a console before this drops, though, you can find our picks for the best PS5 RPG games here, the best Xbox RPG games right here, and the best Switch RPG games here – although, we all know Tears of the Kingdom is going to be the Switch RPG you might want to check out next.