The Lords of the Fallen franchise returns in 2023, sporting a new coat of medieval paint. While many players will be quick to draw FromSoftware comparisons, developer CI Games isn't afraid to take Elden Ring head on – and bring players together in the process. Lords of the Fallen multiplayer co-op will be a straightforward process. Forget about using furled fingers, Hexworks has got your back.
According to a recent interview with Edge Magazine, Hexworks' creative director Cezar Virtosu outlines that co-op mode will be "seamless and untethered." Rather than use several in-game items to spawn other players, each session will get co-op participants together for as long as they desire. Whereas dying in Elden Ring would send you back to your own world, The Lords of the Fallen places fallen friends into spectator mode. You'll be able to join the battle again if your ally can safely resurrect you.
Playing with your friends will come at some cost, though. Co-op mode "aligns you with the radiant church", an in-game faction which will call upon PvP invaders. Virtosu recommends serving "Umbral itself" which will task players with avenging the deaths of other players. However, you'll have to fight a supremely powerful AI foe to do that.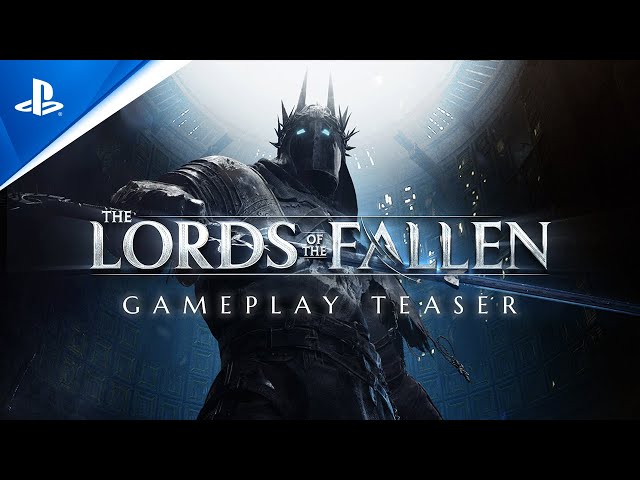 Gathering your friends in Elden Ring, or the Dark Souls games before has never been a particularly easy endeavour. Players are required to meet specific parameters, using items like furled fingers or white sign soapstone before you even summon someone. That's if you have enough souls stored away too.
In an age where social experiences are paramount to a good multiplayer session, making co-op more approachable in The Lords of the Fallen seems a sure fire way to get people banding together. But the game does have a competitor, despite development beginning years before the FromSoftware opus.
Virtosu is aware players will come into the game with Elden Ring in their minds. Yet, this comparison hasn't affected the game's vision: "We're seeing comments like 'Elden Ring meets Bloodborne' and 'Elden Ring meets Diablo'. That's hugely positive for us."
While we've seen little of the game's world at this moment, but you never know, it could turn out to be one of the best co-op games or best RPG games yet. Don't forget to check out everything else that Virtosu had to say in edition 381 of Edge Magazine. For more information on The Lords of the Fallen release date, look no further.